4th Annual LATINAFest #SomosMagia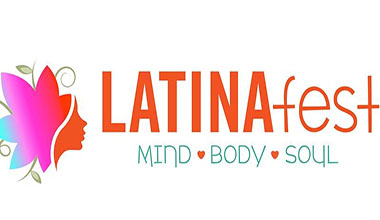 About this event
LATINAFest! #SomosMagia
A Celebration of All Things Latina!
We invite you to be part of LATINAFest: Mind, Body & Soul 2022 an in-person event that ignites a spark of unity and empowerment of thousands of bilingual, bicultural and multi-generational women who are decision makers and armed with buying power.
Shop, get some wellness pampering, sip some wine at our cocktail garden, calm your mind and strengthen your body through yoga, and listen to inspirational Ted Talk-like conversations with empowering messages on how to find the most powerful you!
LATINAFest is for everyone! We welcome Millennials, GenX, Gen Z, Baby Boomers and beyond.
LATINAFest 2022 SCHEDULED ACTIVITIES
● Over 90 Latina entrepreneurial vendors (the heart of our festival) will be offering everything from , clothing, jewelry, sweets, shoes, hats, culturally relevant products, financial information, treatments and massages
● Live tapings of TheTRENDTalk show with celebrity guests and powerhouses;
● LATINAFest Cocktail Garden for refreshing spirits;
● SPECIAL ZONES: Visit one of the many zone areas: Kids Zone, Zen Zone, Literary Zone, and a resourceful Business Zone;
● Live performances and Spoken word artists;
● Empowerment Fashion Parade where women of all ages and shapes model clothing, jewelry, hats and accessories from LATINAFest vendors; and
● Empowerment Backdrops: Show off your Latina Power and take pictures in front of one of our many backdrops.
Other Activities: Wellness demos, Make-up demos, Food tasting, Special installations and so much more.
*All sales are final. No refunds.
Event Details
22 October, 2022
11:00 AM PDT
In Person
---
Share This Event