This episode of the Voices of Energy podcast, host, Katie Mehnert, is joined by Maria Moraeus Hanssen. Maria shares about her background in petroleum economics and how she got started. Learn about her various experiences in C-Suite roles with corporations, and the numerous recruitments that has moved her to different countries. Maria discusses how she enjoys the challenges presented to her, and the new opportunity she has received with the Schlumberger Board role she is in today. Learn about the balance between learning and creating value for your fellow associates and business as a whole.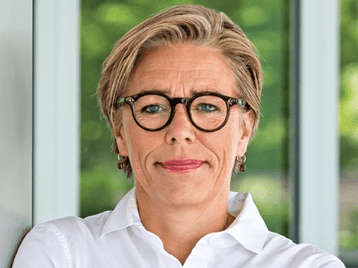 Oil and gas perspective on the energy transition (07:52)
Katie asks Maria to discuss her personal view on the energy transition and the part that both oil and gas is expected play. Maria emphasizes the importance of how companies attract investments and capital—making sure there is money coming in to the company, while also creating additional "legs" to utilize technology and energy as a whole. She tells Katie about how hard it is to be a "listed" oil and gas company. What about the recent announcement of Schlumberger's technology ventures for "new energy"? Learn more about Schlumberger's focus on hydrogen and the challenge to produce "green hydrogen", along with other "pockets". Find out how efficiency is crucial to keeping this technology.
Biden administration and global climate action (13:10)
The conversation continues as Maria shares her thoughts on the Biden administration and their stance on energy. She talks about how there is an overall favor for the Biden administration as both a Norwegian, and European—she appreciates the emphasis on international cooperation. Should there be more international collaboration on the energy transition, and who should get more involved? Maria shares how her optimism about how global cooperation has adjusted over the years to see the benefits of various stances being taken. While there are regional differences in pace, the global sentiment for trajectory is advancing quickly.
Global energy into the future (18:45)
Listen to Maria's thoughts on global energy looking into the future with the large electricity trend and hydrogen's role in the energy system. The importance of infrastructure, the power grid, and the emphasis on these things going forward.
Advice for the new energy workforce (22:37)
Final question to wrap up the episode—What would Maria tell young people that are entering this new space with energy today? She talks about the opportunity to move around within big corporations and the changes that occur with companies. She encourages young people to consider the reality that their career will be changing several times over the course of their life and encourages flexibility and learning through the different experiences they receive!
Like, share, and subscribe to the Voices of Energy through our streaming directories to stay up to date on new episodes!