Last year, LanzaTech put out the call for a Vice President of Chemicals and Hydrocarbon Fuels Technology.
When Dr. Johanna Haggstrom saw the job posting, she literally got goosebumps. She just knew the position was meant for her.
"When I read the job description, I felt like I hit the jackpot," said Johanna.
At the time, Johanna was coming off of 12 years at Halliburton, across a variety of roles in the technology organization. Although the oil and gas industry had been what she had known for over a decade, the position at LanzaTech held great appeal for her.
It was an opportunity to be part of something that aligned very closely with her values of preserving natural resources and caring for the environment.
Transitioning to Something New
As a company that is hinged upon using carbon recycling technology to create new fuels and chemicals, LanzaTech is committed to playing a big part in the reduction of global CO2 emissions.
"LanzaTech has taken emissions from a steel mill and turned it into ethanol, and then used it for sustainable aviation fuel," said Johanna. "This is just one example of how they're taking a waste product and turning it into something useful."
Early in Johanna's career in the oil and gas industry, she worked on initiatives toward water conservation and sustainability. She had always felt that pull toward being a part of protecting the earth.
This is why, when the opportunity arose, Johanna put everything she could into applying for the job. The challenge was to show that even though her background was in the fossil fuel industry, she still had many applicable skill sets that would serve as strengths in the field of clean tech.
During the hiring process, she filled out a questionnaire — and her responses ended up being 16 pages long! She was passionate about conveying that she was the right fit for the job.
After 10 rounds of interviews, Johanna was officially offered the position and welcomed onto the LanzaTech team. Since she has started working with them, Johanna has felt that she's in a place where she can make a huge impact, while also helping other companies to meet their sustainability goals.
"With this type of technology, there are so many applications across multiple industries," said Johanna.
Due to the pandemic, Johanna has been working remotely from her home in Houston, Texas. Back in October, she flew out to the Chicago area, where LanzaTech is based, to physically meet part of her team. In 2021, she'll be relocating to Illinois permanently.
I'm excited to be part of an inclusive and collaborative culture, and to be with a company that really cares about doing the right thing.

Dr. Johanna Haggstrom
Dr. Johanna Haggstrom will be speaking at our International Women's Day Summit, coming up on March 8. At the event, we'll be delving into conversations on the value of Diversity, Equity, and Inclusion in and out of the workplace.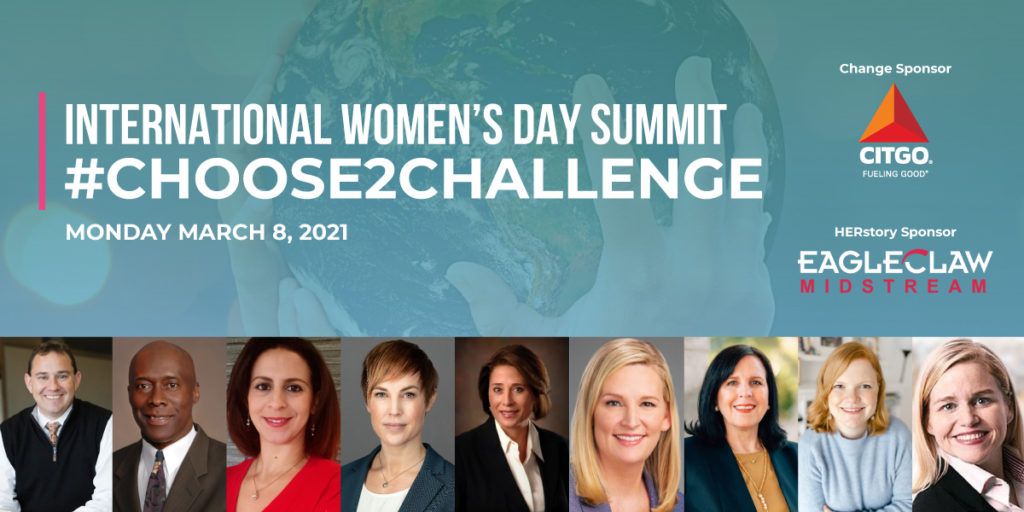 "Bias is everywhere. And we need to start being aware of the fact that it's everywhere," said Johanna. "Bias is closely linked to diversity and inclusion."

She also added: "It's absolutely critical to have diversity all the way at the top of a company. Because those are the people who set the tone for the rest of the company. I believe a common mistake is for organizations to only have a bottoms-up approach to diversity and inclusion"
Register here to attend the summit.