ExxonMobil's Pam Darwin shares her tales of trial and triumph.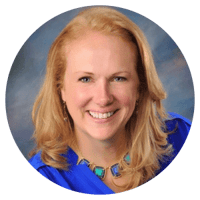 Pam Darwin, Vice President of Exploration, Africa at ExxonMobil faced challenges early on in her career. She encountered overt bias against women in the workplace – and she felt the "sting" both personally and professionally.
"After coming straight from graduate school where grading was objective, it was difficult for me to handle and understand this conduct," she said.
Her female friends in various energy companies faced similar challenges – and many of them left the industry. But Pam, one of our 2018 GRIT Award winners and a HERWorld 2019 speaker, chose to stay.
"I was supporting my husband in graduate school, and I was also determined not to let the bad behavior of others convince me to leave a profession I'd worked hard for and loved," said Pam.
So Pam chose to focus on her work and surround herself with those that were more inclusive and supportive. And as her career progressed, she worked to create positive change for others who might face similar challenges.
Lessons learned along the way
However, she recognizes her mistakes along the way – and one was not taking the time to nurture her network of female colleagues inside and outside the company.
"As a working mom I felt guilty about what I considered as taking time for myself," she told us.
Her friends finally persuaded her to join some networks. She found that this actually helped her to become a better mother and employee.
"I dealt better with stress, understood that I wasn't alone in the challenges I faced, and found creative ways to deal with issues," she said.
Pam also learned about leadership and business, and even built lifelong friends through her networks.
She's been fortunate enough to work in over twenty countries and has had a unique global experience. This has been a positive impact on her and her family.
Global experience and impact
It also led her to focus on supporting women and children in developing countries. Pam has seen firsthand the impact that investing in women has on them and their families and communities. This has allowed her to participate in a variety of women's empowerment initiatives, such as interacting with Solar Sister entrepreneurs in remote Maasai villages in Tanzania. Furthermore, as part of the Bush Institute Women's Initiative, she's had the opportunity in Namibia to help fit children with hearing aids, and witness how even modest investments in women business owners can result in significant improvements in their business outcomes.
"These unique experiences would only have been possible through the career I've had in the energy business," said Pam.
At ExxonMobil, Pam and others also support the Global Women in Management (GWIM) program run by Counterpart International. ExxonMobil has supported more than 30 GWIM workshops globally providing 875 women from 77 countries with leadership, management, and technical skills.
"I've had the honor to meet many of these women, who have come from extreme poverty and adversity, and are now growing their organizations to serve more women in their countries," she told us.
About Pam Darwin
Pam Darwin serves as Vice President, Africa for ExxonMobil Exploration Company. She has an MA in Geology and is a graduate of the University of Texas at Austin. She currently serves on the Jackson School Advisory Board at the University of Texas and as the Houston Area United Way Loaned Executive Chair.
Since 2005 she's been involved in ExxonMobil's Women's Economic Opportunity Initiative, which has provided grants totaling more than $120 million to help empowering women economically in more than 90 developing countries.
Pam also serves on the board of directors of Solar Sister, a non-profit that has worked with 3,500 women entrepreneurs in Africa and reached more than 1.5 million people with solar lights and clean cookstoves.
She's also on the Executive Advisory Council at the Bush Center, focusing on the Women's Initiative.
Pam Darwin speaks on the HERWorld Houston stage on March 7, 2019 on A New World Order and Trends.
Do you have your tickets? Register here for HERWorld 19.