In this episode of the Voices of Energy, Katie interviews Calicia Johnson, water strategy and planning engineer at Chevron and founder of the Student Career Studio. This non-profit recruits collegiate students for internships and works to resource them for career success. Hear about Calicia's amazing success in landing students jobs with large companies and at big-name organizations. "The journey of 1,000 miles begins with one step." In June 2020, Calicia took the leap and created the Student Career Studio. She discusses the need she noticed among students in minority groups and those attending non-targeted schools, to discover the professional resources and opportunities they previously were not aware of.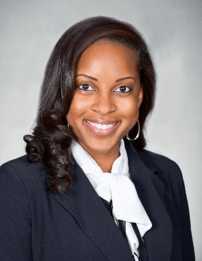 Background at Chevron (04:23)
The two begin by talking about Calicia's career at Chevron for the past 7+ years and about the diversified background of experience she's received while at just this one company. While Calicia loves working for Chevron, she says this is the job that pays the bills and her "Passion Project" is the one that allows her to serve others and fulfill life's purpose.
Bringing a passion project to life (05:53)
Don't miss out on hearing Calicia's journey in founding the Student Career Studio. Where did this project grow from and how did she ultimately decide to make the jump into getting it rolling? Calicia talks about her inspiration and mission for this project—ultimately shooting to help students land their "dream jobs". Through chats with recruiters for tips and tricks, interviews with professionals in the career market, and talks with students, Calicia seeks to help equip her mentees through hearing about the tough journeys and personal experiences they've had.
Funding the future (08:20)
Not only has Calicia started this non-profit organization, but Katie finds out that she's started two scholarships to help students practically on a financial level. In memory of herself and her father, Calicia's scholarships target students with STEM interest.
Covid acts as a catalyst (09:03)
Katie wraps up this episode with three final, practical topics. Touching on COVID, Katie gets to hear how this pandemic served to catalyze Calicia in seeing the crucial need for equipping students since no recruiters were visiting campuses and the networking seemed to altogether dissipate overnight. Second, Calicia provides her summary of practical advice for the listeners who might have their own "Passion Project" in the works—just get started! Find an accountability partner, and get momentum through any social media platform you can; via YouTube, blogs, podcasts, Facebook, etc.
Chevron takes a stand (13:50)
Finally, Katie touches on the unique incident of the January uproar at the Capital. Chevron called for a "peace of transition" and Calicia takes a moment to speak of the impact this had on her as an employee. It's important to be excited and proud of the company you work for—especially when they open up the conversation for employees to speak up against things that are wrong.
Connect with Calicia and find out more about the Student Career Studio. Follow the organization on Instagram, Linked-in, and Facebook. Moreover, we're excited to congratulate Calicia on her new position at Xbox Mircrosoft as a Senior Technical Program Manager! After an almost 8 year-long career at Chevron, she is pivoting her talents into tech.