By Katie Mehnert, Guest Contributor
Originally published in the Houston Business Journal
My daughter is a Girl Scout with no troop.
We signed up, but there's still no troop for her to join.
How could it be so hard to start and lead a Girl Scout troop? The answer is, it's not hard. But it takes time. And even an incredible organization like the Girl Scouts, and many others are struggling get people to volunteer time to develop the next generation of leaders.
I know because when they asked me to do it, I told them I too did not have the time.
Lending time is the essence of mentorship, and it's a choice. On Mentoring Monday, accomplished women from around the country in multiple cities will choose to give their time to help other women in the community grow their careers. That is nothing short of awesome and I commend Bizwomen and American City Business Journals for pulling this together.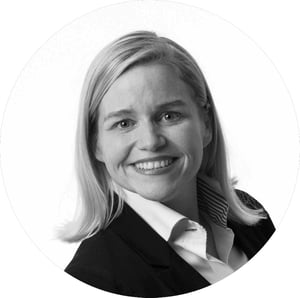 The problem is, many of us make a different choice, and it's part of why we have a leadership crisis in our country.
There's been a vocal effort to increase the number of women in the STEM fields in recent years, yet studies show women are still underrepresented. Major tech companies faced a public relations nightmare a few years ago when a spotlight was put on their diversity numbers. Still, little progress has been made.
The energy industry is no different. Women comprise less than 20 percent of the workforce — a problem so significant the World Economic Forum issued a global call to action to address it.
There's no shortage of voices on why closing the gender gap across industries is a valuable endeavor. There's no shortage of money funneling into various equality-focused organizations. But what we need is the commitment to act — and the time.
I have benefited enormously from other people's time. Growing up, I was a product of Junior Achievement. I'm now on the board. We rely on business role models to go into schools to mentor our youth. Again, it isn't hard. It takes time.
When I launched Pink Petro and Experience Energy, I had mentors who guided me toward the resources and connections that would breathe life into my business.
And in our online community, thousands of women in 120 countries have given each other their precious time, for the benefit of all of us.
I know what you're thinking. You get the need, but you're understandably protective of that finite and invaluable resource.
Give what you can. If troop leader is beyond your capabilities, try committing to a coffee with someone in transition, a JA day, or contributing to an online community.
I can't be my daughter's Girl Scout troop leader right now, but I can support her desire to do it and take on a troop activity. I can continue to build a global community of support for women in energy and each other and let them know that they are not alone.
We can think outside the box. We're all busy, but there is time to spare, if we look for it. The next generation of female leaders will thank us for it.