ALLY Holiday Celebration with Cleantech Leaders Roundtable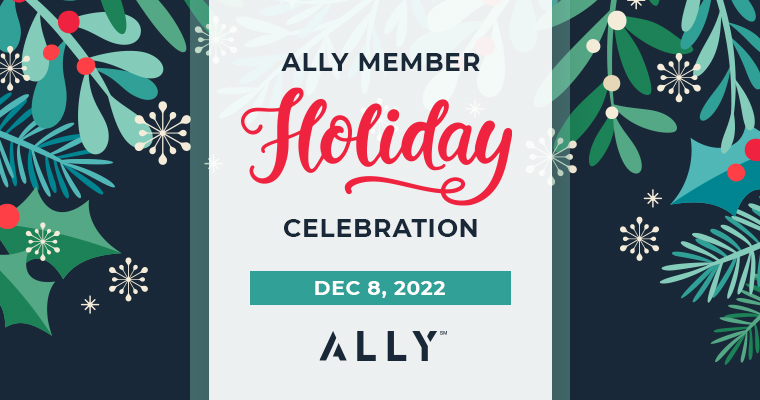 This year we're partnering with the Cleantech Leaders Roundtable to bring you a great holiday reception. Tickets sales benefit the Cleantech Leaders Rountable. Registration will open soon and seats are limited.
Cleantech Leaders Roundtable is excited to invite you this holiday season for a cocktail party on December 8th in Houston. Sarah Morgan and Oscar Brown are opening their home to celebrate the conclusion of another amazing year for CTLR, our members, and the clean/climatetech industry. We are thrilled for the event to be sponsored by Vinson & Elkins. We hope you will join us for hors d'oeuvres and libations, continuing to forge meaningful connections with entrepreneurs, investors, and industry leaders and luminaries.
Special Guest Speakers:
Barbara J. Burger, PhD. - Barbara is a "recent graduate" from Chevron where she ended her time with the company as the VP of Innovation and President of Chevron Technology Ventures. Barbara remains focused on the big challenges in energy transition, equity, and access to education. She has built a portfolio of advisory, board, philanthropic and volunteer roles to contribute to progress in these areas.
Michael Skelly - Michael is a renewable energy and infrastructure developer & entrepreneur. Skelly is currently the Founder and CEO of Grid United, an independent transmission development company. From 1999-2008, he served as the CDO for Horizon Wind Energy. Skelly cofounded & served as president of Clean Line Energy Partners until 2018.
Theresa Eaton - Theresa is the CEO & Owner of WECS Renewables. Prior to WECS, Eaton was a Partner at SCF Partners, an energy focused PE firm. Eaton is passionate about advancing academic programs to provide the renewables industry with a skilled, technical workforce. She is on the board of CREATE and is a member of the American Clean Power Association's Board of Directors.
Event Details
8 December, 2022
6:00 PM
In Person
Partner Event
---
Share This Event