AGENDA
THE AGENDA IS LISTED IN CENTRAL TIME ZONE (CT)
Welcome to this year's program. We'll hear from our from two award winners about what GRIT means and how allyship is important in a post COVID-19 world.

Katie Mehnert, Founder and CEO of ALLY
2019 Individual GRIT Award Winner, Monica Krishnan, Chevron Technology Ventures and her mentor, Arran Davidson, Vice President
2019 Male Ally GRIT Award Winner, Paul Greenwood, ExxonMobil



Energy is a national priority and a critical part of that is the infrastructure and workforce we need for the future. In 2019, the ALLY community convened the first Energy Workforce for the Future summit inviting companies from oil and gas, power, renewables, academia and affinity groups to address a joint effort to accelerate progress on the workforce. How are corporations, large and small, across the value chain

The Honorable James Campos, Director, US Department of Energy, Remarks
Arquella Hargrove, ALLY Academy Coach and Founder, Epic Collaborative Advisors – Moderator
Panelists: Gilbert Campbell, President and Founder, Volt Energy

Deanna Jones, Chief Human Resources, Baker Hughes Company

Bryan Schumaker, Chief Financial Officer, TPI Composites

Shantera Chatman,

ALLY Consultant and Founder PowHer Consulting, Building Strong Cultures – Zoom Room 1
Landi Spearman,

ALLY Coach and CEO, Organized Shift, Radical Resilience – Zoom Room 2

With demand for engineering expertise far outstripping supply and half the experienced engineering workforce set to retire in the next decade, the sector is facing a crippling skills shortage. In order to power future energy projects, the industry must act now to fully tap into this enormous potential talent pool. We explore the recent NES Fircroft Women in Energy study to talk about retention in a changing energy landscape.


Anna McKay, ALLY Coach and Founder of Parents Pivot
Vicki Codd, VP of Marketing, NES Fircroft

The post COVID 19 world has created unique challenges. We have lots of work to do when it comes to the energy transition. It's going to take all forms of energy and all kinds of people and ideas to power us into the next era. In this segment we'll talk allyship and a framework for how we can work together to achieve big goals.

Katie Mehnert, CEO of ALLY by Pink Petro

Shantera Chatman, ALLY Consultant and President, PowHer Consulting
Paula Glover, CEO and President of American Association of Blacks in Energy

What might a new administration hold for global energy post election? Will fracking really be banned? How will American energy jobs be impacted by a 2nd administration under Donald Trump or a new administration with Joe Biden and Kamala Harris. And what does the new diversity executive order really mean? How will equity play a role in the energy transition? We'll explore this and your questions.

Katie Mehnert, CEO and Founder, ALLY by Pink Petro
Claire Brodio Johnson, President, CBJ Energy, former co-founder
Dr. Daniel Kammen, Professor of Energy, UC Berkeley and Former Science Envoy, US State Department

This networking session will be led by Anna McKay, ALLY Coach and Founder of Parents Pivot. Come prepared to connect with other attendees just before our awards presentation

Katie Mehnert, Founder and CEO, ALLY by Pink Petro
Landi Spearman, ALLY Coach & CEO of Organized Shift
Anna McKay,

ALLY Coach & Founder of Parents Pivot
Arquella Hargrove, ALLY Coach & CEO of Epic Collaborative Advisors
MEET THE WINNERS
WE CONGRATULATE ALL OF THE WINNERS FOR THE 2020 GRIT AWARDS.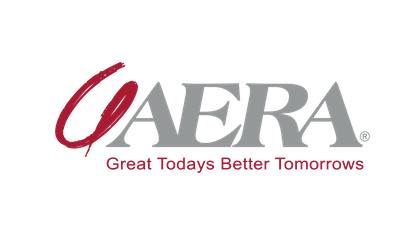 Aera Energy LLC
Aera Energy is one of California's largest oil and gas producers, accounting for nearly 25% of the state's production.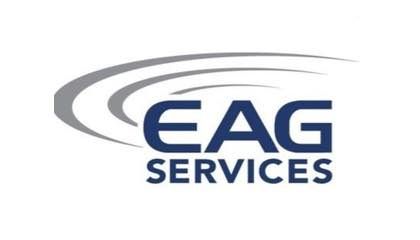 EAG Services, Inc.
EAG is a specialized consulting firm devoted exclusively to Upstream and Midstream business and technology services.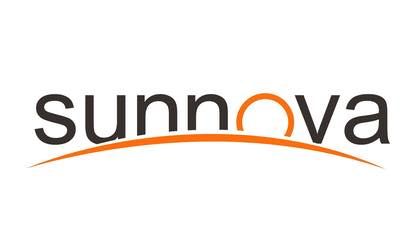 Sunnova Energy
Sunnova Energy International Inc. is a leading residential solar and energy storage service provider, with customers across the U.S. and its territories.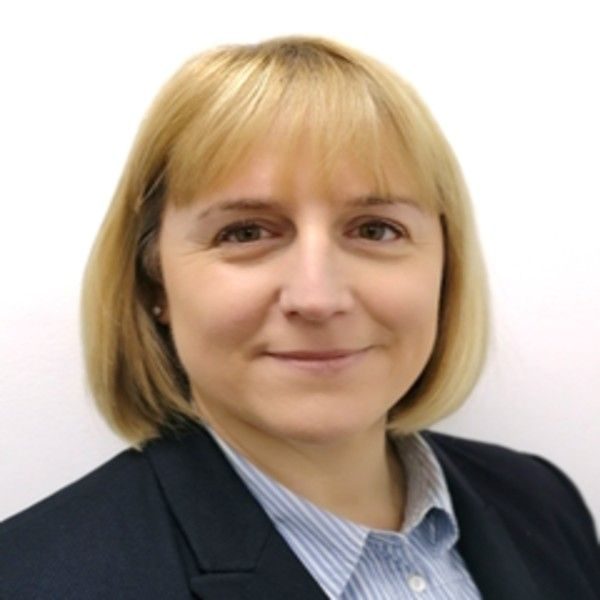 Claire Aitchison
Baker Hughes, Druck Operations Leader
In 2003 Claire joined the Druck business (part of GE) and worked in various roles including Six Sigma Black Belt, Planning and Materials Leader, Fulfillment Champion and Lean Manufacturing Leader. Claire had a good knowledge of the Pressure Sensing business and its product ranges and delivered significant change in its Aerospace division as the Lean Leader with her Lean Team.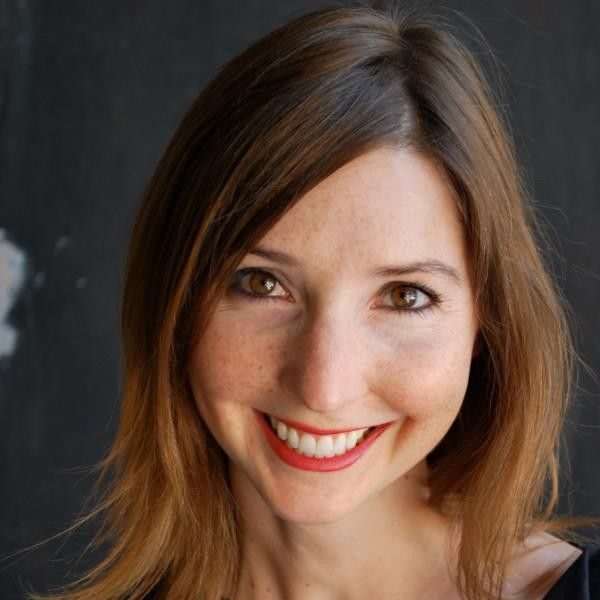 Aimee Borders
Rubberband Slingshot, LLC, Founder, Content Director
Aimee began as a very talented copywriter specializing in the energy space, but in time, she has grown to become a communications strategist who leads by example, lifts others and has a unique understanding of the industry, our company and our stakeholders and a special gift for finding the sweet spot between what we most need to communicate and what our stakeholders will be receptive to. When you're an energy company in a social media space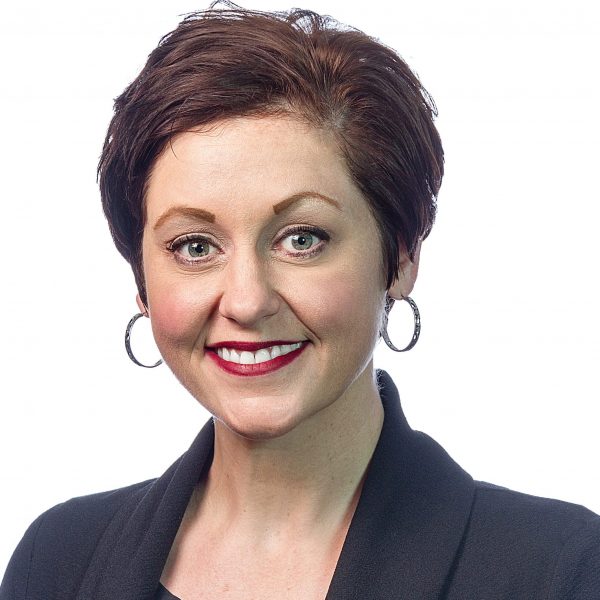 Traci Clarke
Worley, Assurance Advisor
Traci comes to Worley from the acquisition in 2019 of Jacobs ECR. She is currently the Americas' regional leader for Women of Worley and has played an instrumental role this past year in helping to integrate Jacobs Women's Network and Women of WorleyParsons into one organization.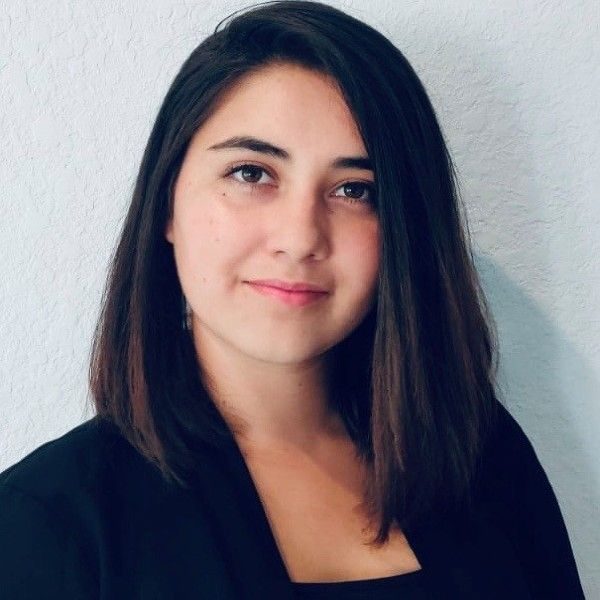 Carolina Diaz
Shell, Subsea Project Engineer
Shell hires outstanding people, and Carolina Diaz is no exception. While at Shell she has been provided with opportunities to see and shape her own projects from early stages, to how equipment is designed, built and installed offshore. Carolina has achieved this all of this while managing contractors and driving a safe, quality and financially robust scope.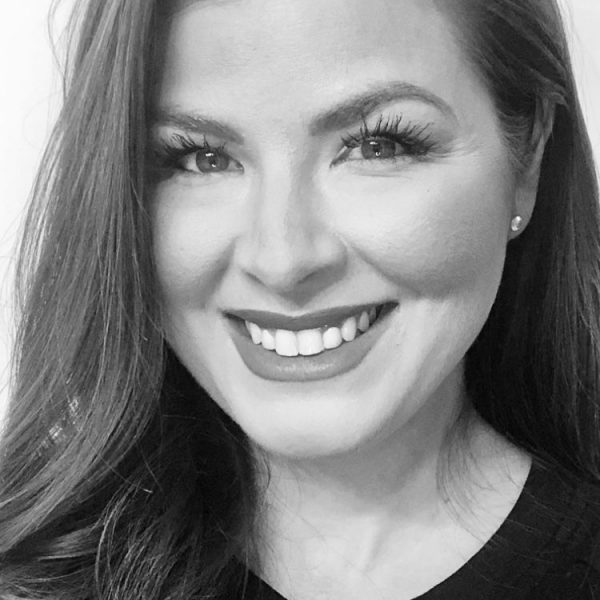 Terra George
EOG Resources, Geological Specialist
Terra George is an excellent candidate for the GRIT Award for many reasons. First and foremost, Terra is an amazing person who genuinely cares about the well being of others. Terra goes above and beyond to make sure her mentees are "OKAY" and to ensure they are supported and feel validated.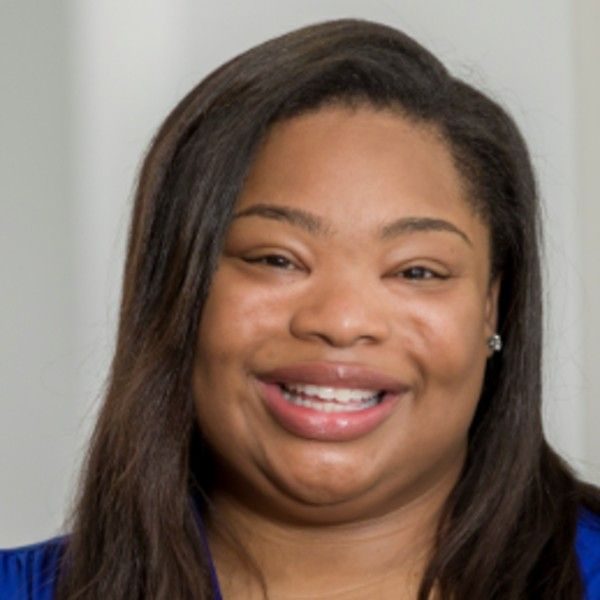 Shara Hammond
Marathon Oil Company, Leadership and Inclusion Manager
Shara is Marathon's CHAMPION for Leadership, Diversity and Inclusion. She is a networker and gets things done. Shara is a true representative of Marathon Oil's values – she Takes Ownership, Collaborates, Makes Bold Decisions and Delivers Results. Every day, she's tasked with taking informed risks with confidence.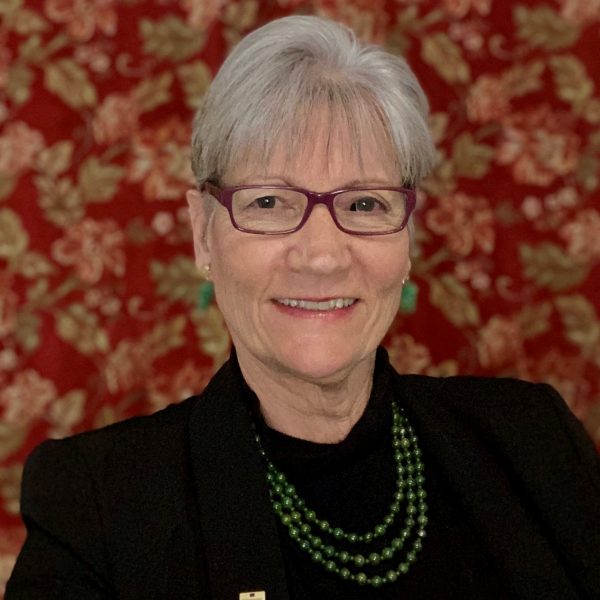 Barbara Hill
Schlumberger, Rock Domain Champion, Western Hemisphere
Barbara has had a diverse career in the geosciences, including spill cleanup as a hydrologist, developing an exploration program for uranium leases, and teaching at several colleges and community colleges. Through teaching, she encouraged several students to consider a career in the oil industry. At least five of her students are still working in the industry today. Barbara returned to the oil industry when she was hired to the Petrology group in the Schlumberger Houston Reservoir Laboratories.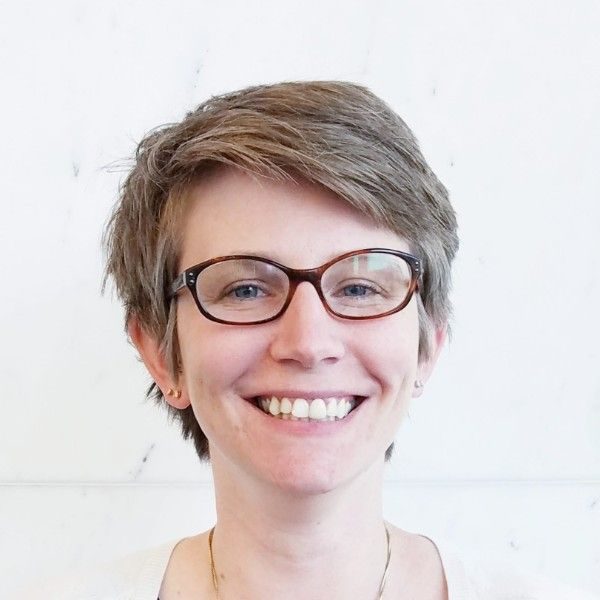 Katie Hulsey
ConocoPhillips, Senior Geologist
Katie Hulsey is one of the most passionate individuals I have met involved in Inclusion at ConocoPhillips. While many people are just starting to personalize inclusion and discuss how their organizations might make changes to enhance their working environment, Katie has already rolled up her sleeves and dived deep into the heart of action. Unafraid to have the tough conversations, she is a quiet influencer with the rare ability to speak about sensitive subjects with empathy while also moving the exchange along in a productive direction.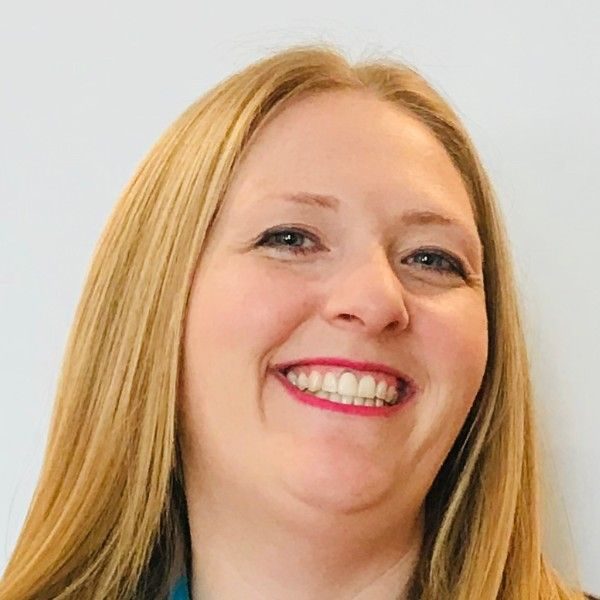 Erin Larner
Aera Energy LLC, Manager of Operations
Erin has been an almost life-long participant in the women's ERG space. Starting as an active participant in our mentorship group to assuming the leadership liaison role, she has renewed her effort every year. Her leadership and guidance in shaping the group to this day has been priceless.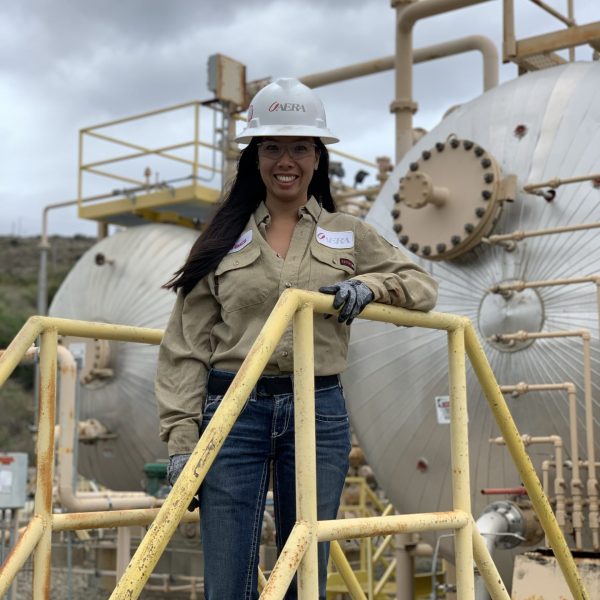 Jessica Leung
Aera Energy LLC, Facilities Engineer
Jessica has the ability to get people to come together to make differences within our company. She is currently the President of the Women's ERG at Aera and she takes personal responsibility for making sure that information is communicated to all members of our Organization. She's thoughtful and makes a great sounding board without judgement, offering up advice to help alleviate any situation someone may be experiencing.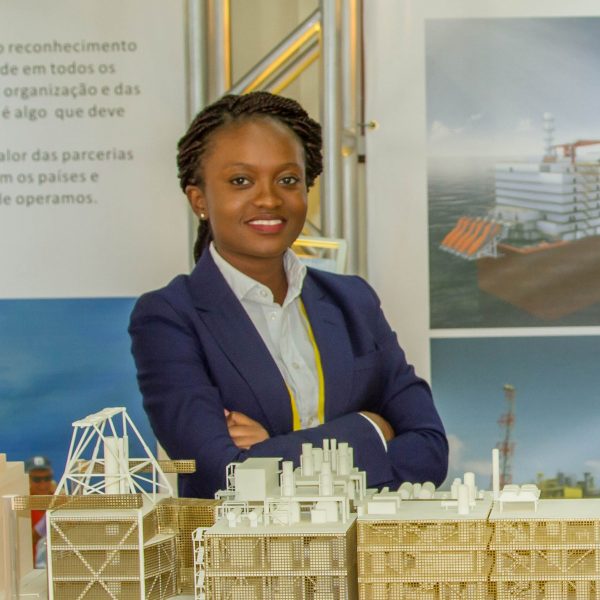 Jocelyne Machevo
Eni, External Relations Manager
Jocelyne convinced the Government of Mozambique to approve the FLNG Project between 2014 and 2016. This proved to be a challenge as her particular project was a novelty at the time for the government but though teamwork and thinking outside the box she was able to succeed.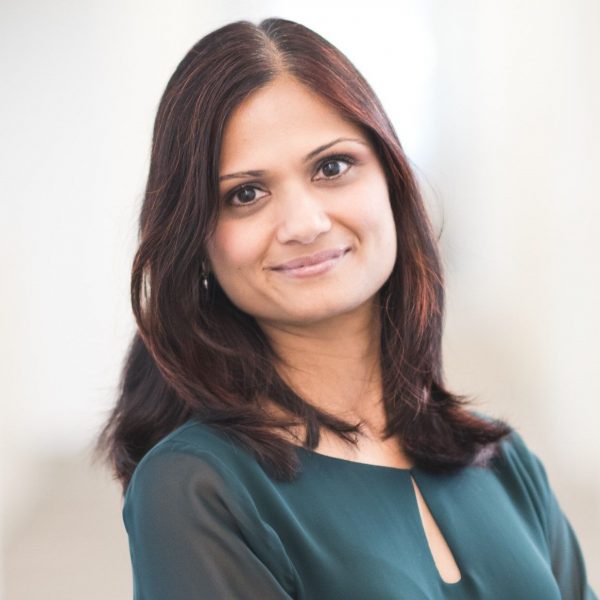 Shobhana Mani
Halliburton, Technology Director
Shobhana Mani is the Technology Director for the Halliburton Wireline and Perforating business line, based in Houston, Texas. Shobhana is the only female technology director and successfully leads a diverse team across five different global locations to deliver state-of-the-art R&D and sustaining technology.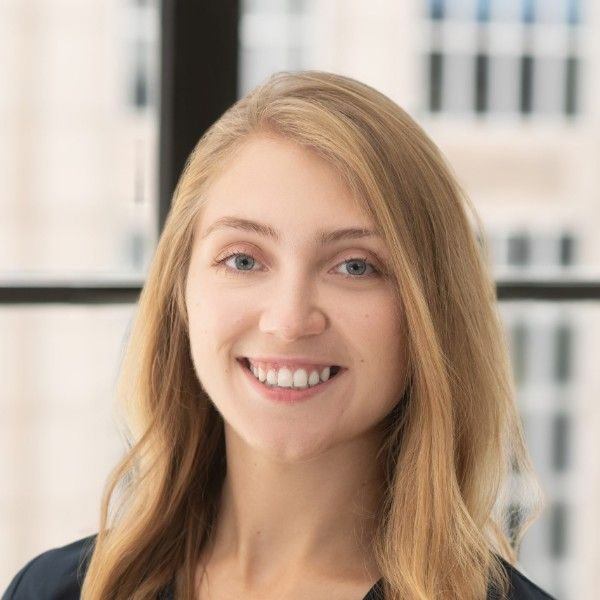 Rebecca Miller
Wood Mackenzie / Genscape, Power Market Analyst
Working in the energy sector has provided Rebecca with many opportunities to develop and apply technical skills and to be challenged by talented, capable colleagues. She, however, claims the most rewarding aspect of her work has revolved around creating access to safe, affordable, and reliable electricity.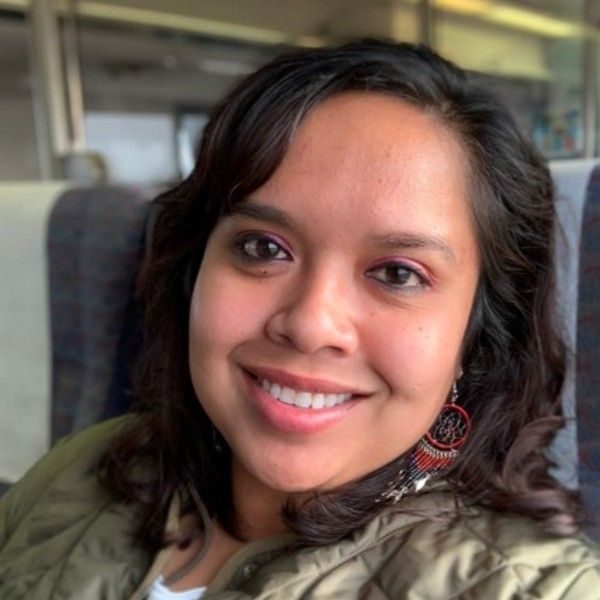 Linda Mohammad
Aera Energy LLC, Production Engineer
Linda is a superstar and a truly inspirational woman. She is a huge advocate for inclusion and diversity, heading the Aera Black Employee Network. What is truly remarkable about this, is that she is not a member of the affinity group yet she is such a strong ally that they have accepted her fully into their leadership.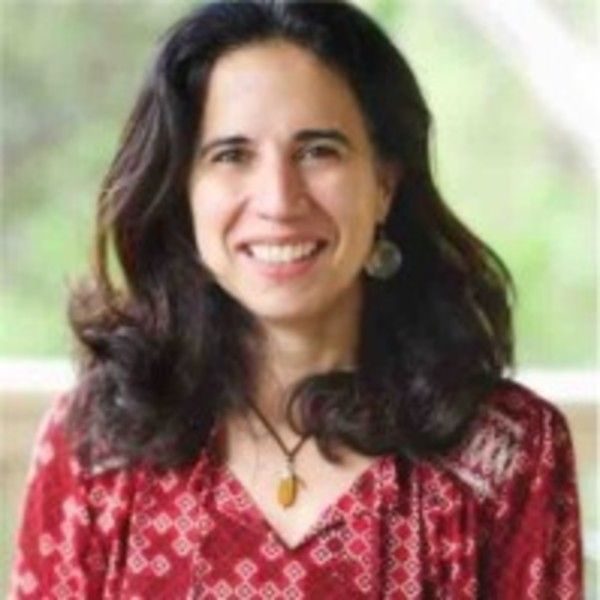 Lorena Gina Moscardelli
Equinor, Principal Researcher Exploration
Lorena is a STEM and Geoscientist role model. She has PhD in Geology from University of Texas at Austin and more than 20 years of experience in geoscience. She has worked at the Bureau of Economic Geology in Austin, TX and she is currently a Principal Geologist at Equinor.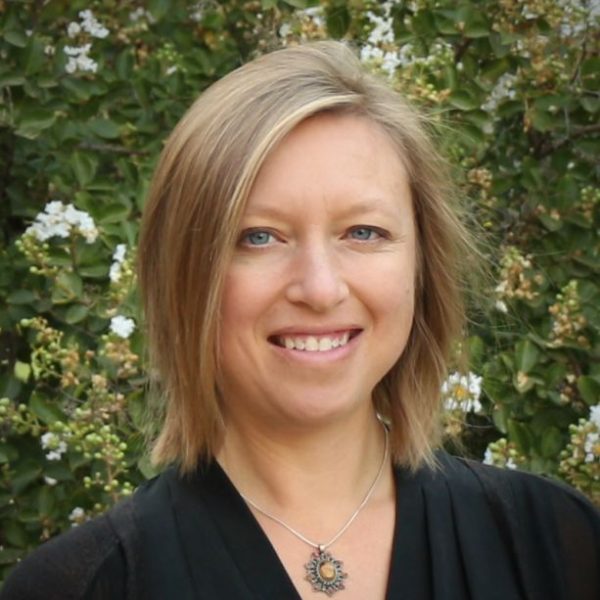 Jane Myneni
Aera Energy LLC, Inclusion & Diversity and Engagement Lead
Jane works tirelessly for the ERGs as the I&D and engagement lead for our human resources department. She holds our monthly lead meetings and facilitates our conversations to and from the executive level. Every interaction is extremely supportive and filled with great perspective on corporate optics and compatibility from a human resource standpoint.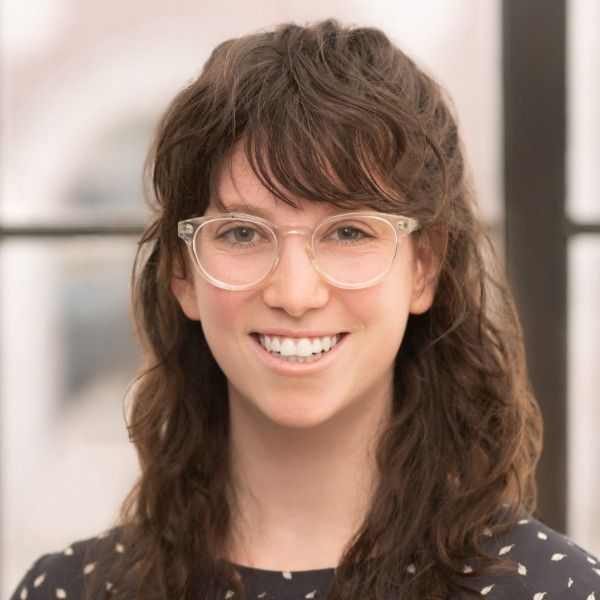 Hanna Newstadt
Wood Mackenzie / Genscape, Power Market Research Manager, MISO and SPP
Hanna admits the biggest challenge she has faced at Genscape was gaining confidence as a leader as she transitioned into a managerial role. By attending a company week-long leadership intensive she was able to receive some feedback and has made a complete 180 in her leadership skills.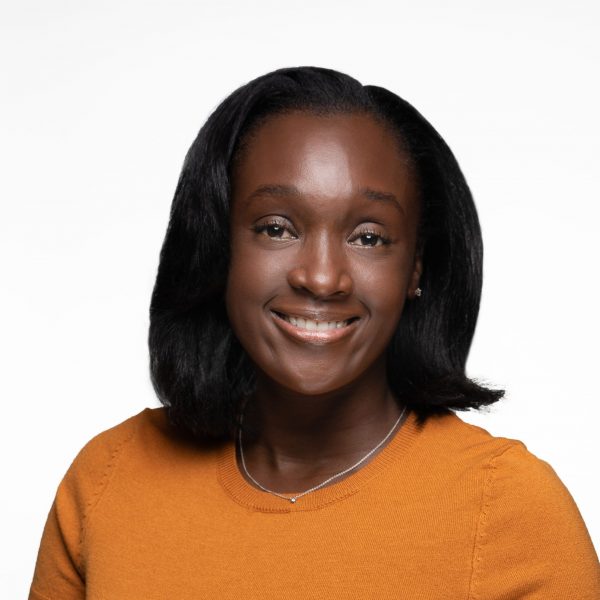 Quinn Parker
EMI consulting, Director
Based in Seattle, Washington, EMI Consulting has provided research-based strategic consulting in the energy industry since 1995. Quinn's firm employs 33 professionals across the United States with diverse subject matter expertise.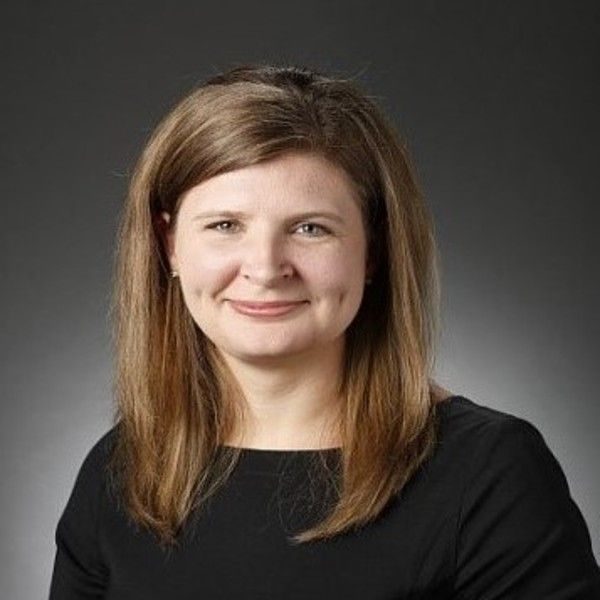 Elaine Petty
Halliburton, Software Manager
Three years ago, Digital Solutions was a new concept and Elaine was asked to start the software team to build cross product line well construction, production monitoring and real time software while also collaborating on software across Halliburton. Through her perseverance and strong community she was able to create a growth turning point for 2020.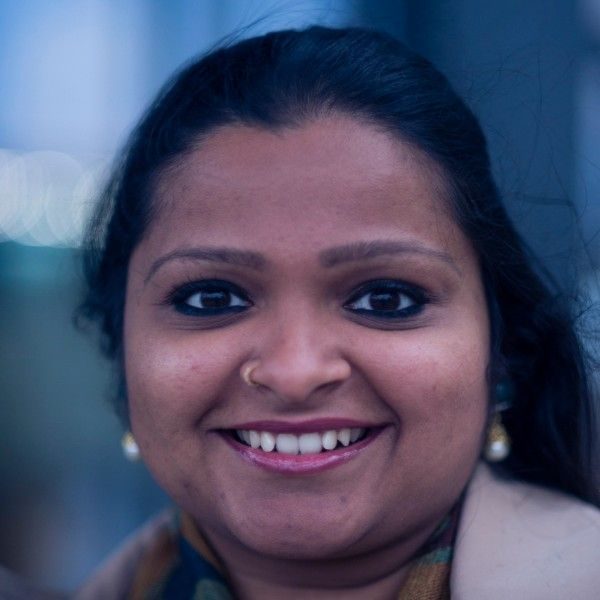 Uma Ranagathan
Equinor, Senior Leader People and Leadership
In a career spanning 9 years, Uma has had more than 6 roles and has been part of multiple organizational projects. While she was nominated for some of them, in many cases she would raised her hand and volunteer to take on the roles. She has built her expertise on being courageous and has never regretted being curious.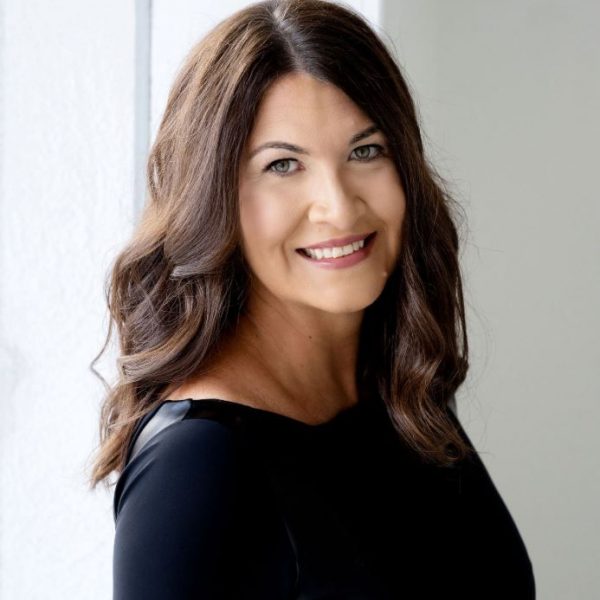 Sunday Shepherd
Chevron, Manager, Applied Reservoir Management and Exploration, Mid-continent
Sunday Shepherd leads the Asset Reservoir management and Exploration team for Chevron's largest shale and tight assets in the Permian basin, within the Chevron North America. In this role she leads a group of engineers and earth scientists impacting the business through reserves management, chemical EOR pilots, exploration, reservoir characterization, completions, geophysics and petrophysics services for the business unit.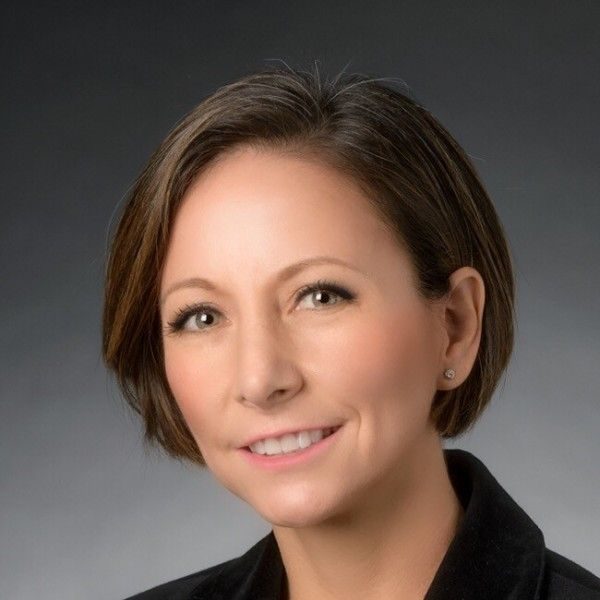 Lorena Van Metre
ConocoPhillips, Development Integration Manager – Argentina
As the Lead of the ConocoPhillips Hispanic Network, Lorena has used her emotional intelligence, empathy, and mindfulness to effectively communicate goals and align members of other networks to support the Hispanic Network initiatives – raising over $8,000.00 and 2.4 tons of supplies with the help of over 80 volunteers to support the communities in need in Houston and Latin America in 2019.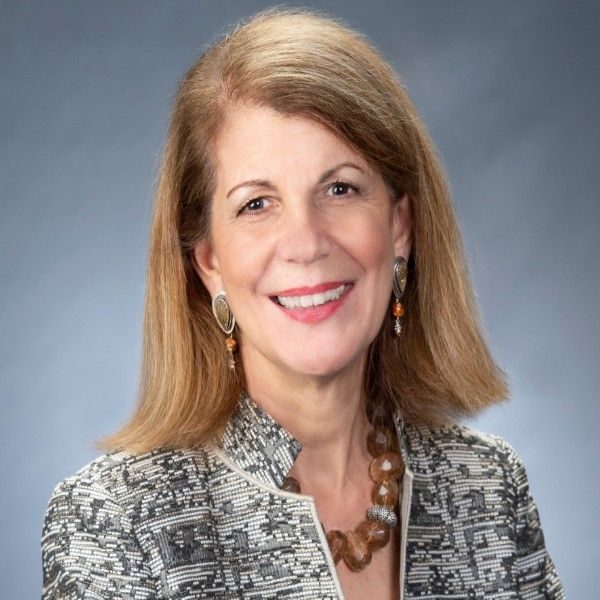 Decie Autin
ExxonMobil, VP Project Management
Decie Autin is Vice President, Central Project Management ExxonMobil Global Projects Company and leads an organization that supports major capital projects for ExxonMobil's upstream and downstream businesses. Throughout her 40 year career, Decie has been a champion of women's empowerment and has helped pave the way for a more inclusive and diverse environment.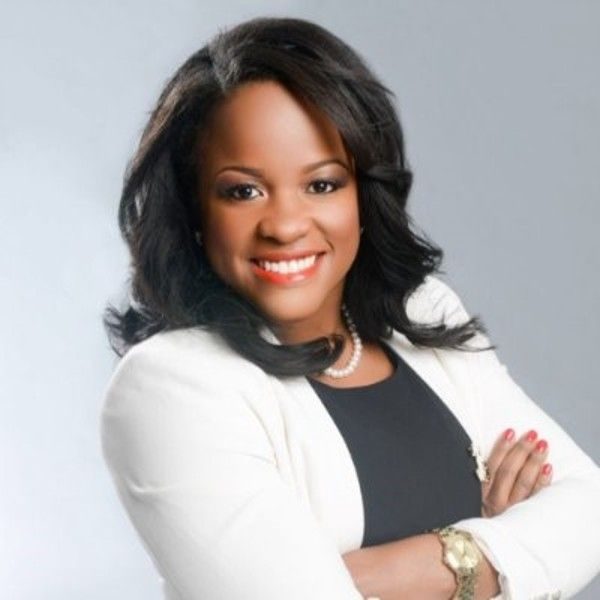 Khia Chukudebelu
Baker Hughes, Executive – Global Business Operations
Khia leads through inclusion, collaboration, and context. At the start of the Covid pandemic, she took on the role of leading the African American Forum, an employee resource group within Baker Hughes. In one quarter, she grew membership and allies by 40% and has been a leader in designing Baker Hughes' response to social justice concerns. She is a trusted partner by her peers and participates on our CEO 'pulse' panels.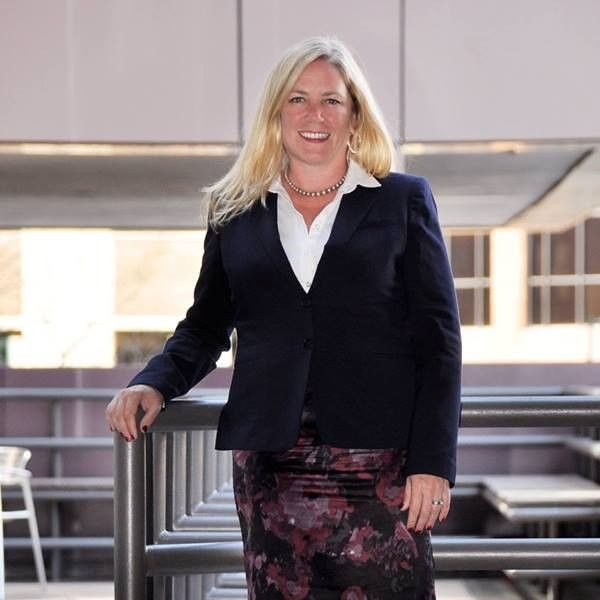 Susan Fakharzadeh
Great Western Petroleum, LLC, Vice President of Corporate Communications & Government Affairs
An influential leader in the business community, Susan has spent the last 11 years of her career dedicated to political engagement, policy work, outreach, and education in the oil and gas industry across North America. Susan is the first female to be promoted into a vice present role at Great Western. Under her leadership, the involvement of Great Western has grown exponentially at a local, state and federal level through community partnerships and relationships with elected and appointed officials.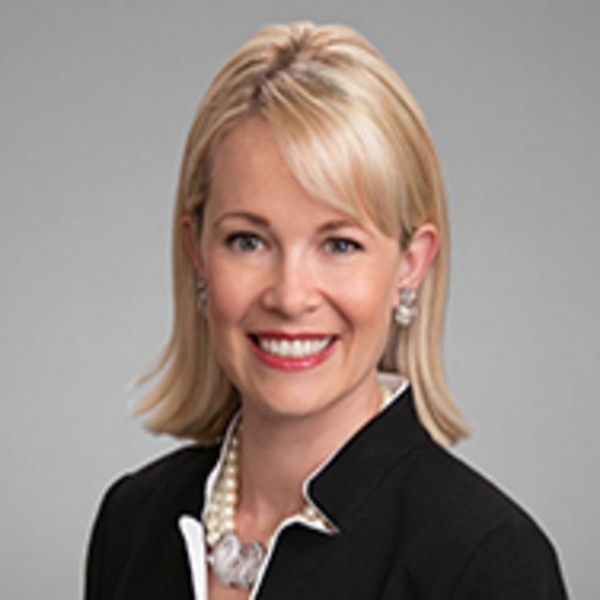 Hillary Holmes
Gibson, Dunn & Crutcher LLP, Partner, Co-Chair of Global Capital Markets Practice
Hillary H. Holmes has been a leading transactional attorney in the energy industry for decades. In addition to her exceptional legal experience in the energy industry, she has always been passionate and dedicated to mentoring other women to ensure their success within this industry. Hillary is a partner in the Houston office of Gibson, Dunn & Crutcher LLP, Co-Chair of the firm's Capital Markets practice group and a member of the firm's Securities Regulation and Corporate Governance, Energy, Private Equity and M&A practice groups.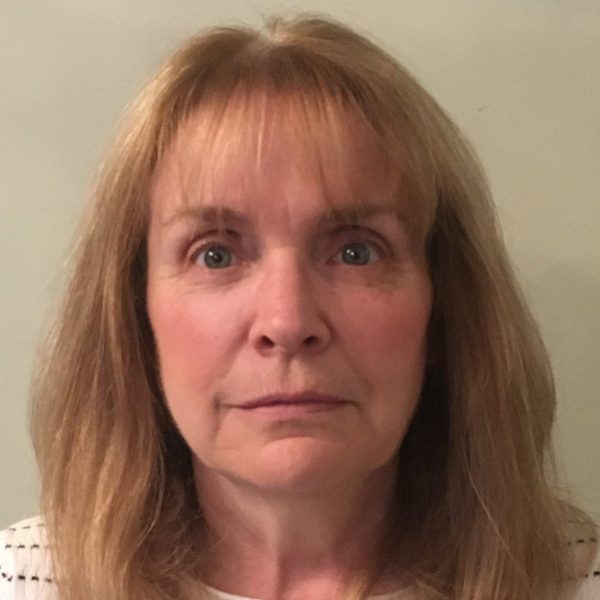 Elizaberh Hunter
Halliburton, Cementing Regional Technical & BD Manager
Liz started off her professional life by moving to South Africa to work in the mining industry. Later joining Halliburton, she moved from managing the laboratory thru to engineering, then business development and on to operations management, embracing every opportunity for professional growth.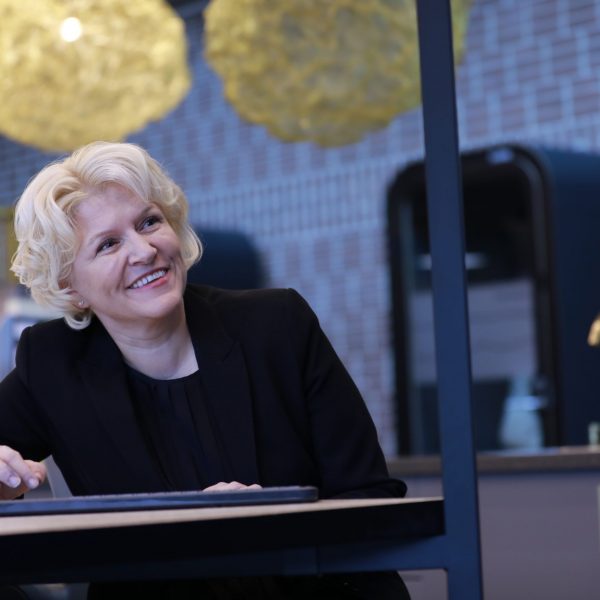 Åshlid Larsen
Equinor, SVP and Chief Information Officer
Having worked her way up from the position as offshore catering assistant to CIO. Saying yes to opportunities that come up, being open about who she is, what she knows and relying on her teams expertise are what Åshild credits her success to.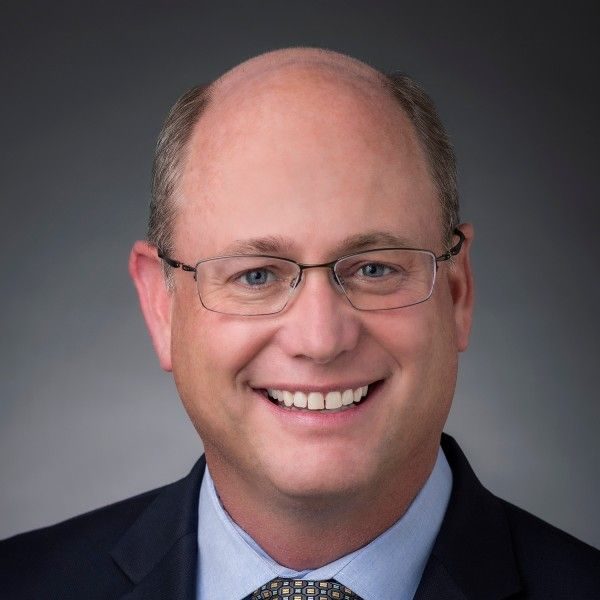 Nicholas (Nick) G. Olds
ConocoPhillips, Senior Vice President of Global Operations
When you think of encouragement, Nick Olds is the perfect image and that is why we would like to nominate him for an Executive GRIT award. Nick has proven his boundless commitment and constant support to the ConocoPhillips Hispanic Network initiatives.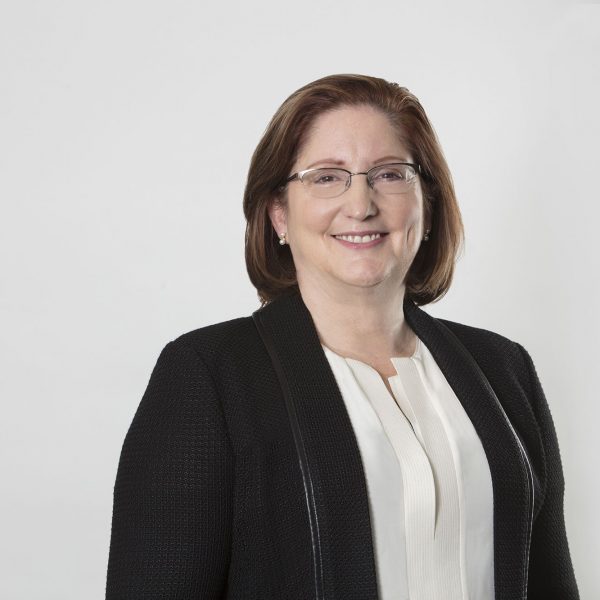 Christina Sistrunk
Aera Energy LLC, President and CEO
As the only female President and CEO in the valley, Christina has been a strong force in promoting and supporting women in the workplace. She has created time in her schedule to meet with the women's ERG to hear their story and be transparent with her support and perspectives from the executive level. Her door has always been open. During her tenure, the Aera Leadership Team (ALT) has changed from predominately male to half female.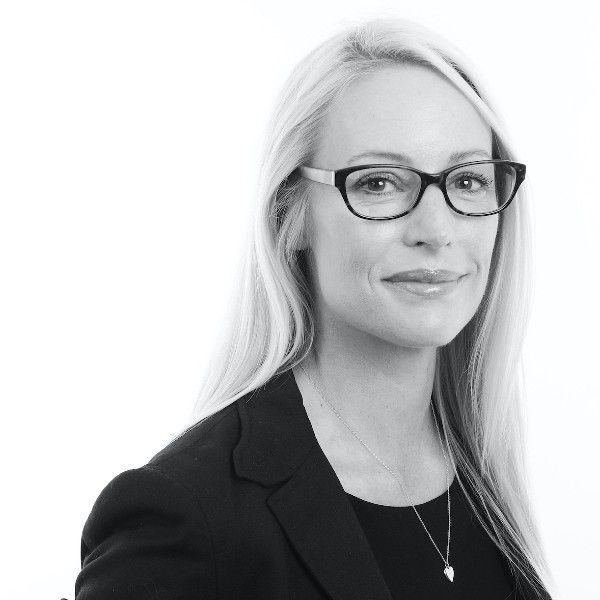 Deanna Centurion
Cyera Strategies, Founder & Chief Strategy Officer
Cyera Strategies helps energy and utility clients navigate complex social, environmental and regulatory requirements in order to strength their social license to operate and improve long-term financial performance. We specialize in stakeholder engagement, regulatory compliance and management consulting services.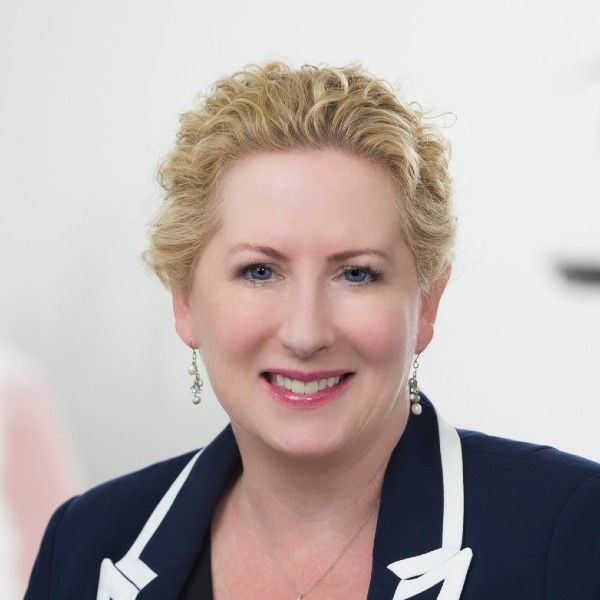 Geraldine Gray
Endiem, CEO and Founder
Geraldine is the founder and CEO of Endiem, a partner trusted to deliver brilliant Salesforce solutions for the energy sector for clients like ENGIE and Talen Energy. Self-funded from Day One, she has grown her business from one-woman-at-her desk to the largest independent Salesforce Consulting Partner in Houston.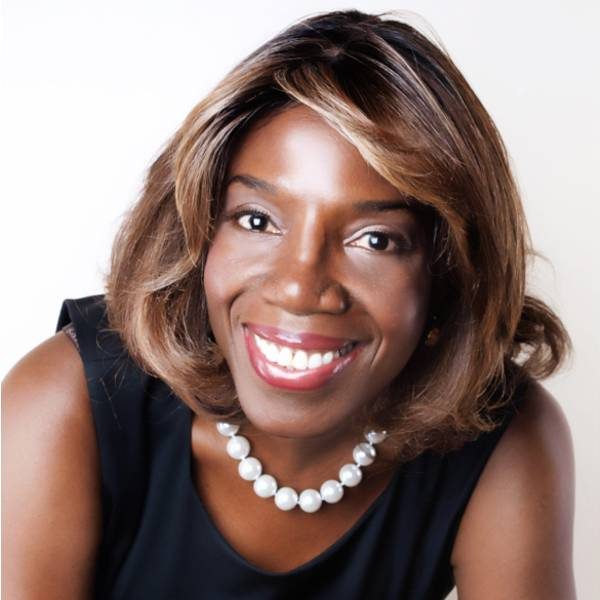 Claudette Hayle
Cygnus Energy Group, LLC, CEO
Claudette Hayle is the Founder and CEO of Cygnus Energy Group, and Cygnus RE. With the intent of achieving Circularity, Cygnus Energy Group trades Environmentally Compliant fuels Internationally, while Cygnus RE focuses on delivering Renewable Energy Solutions that will foster the realization of a Net Zero Carbon Society.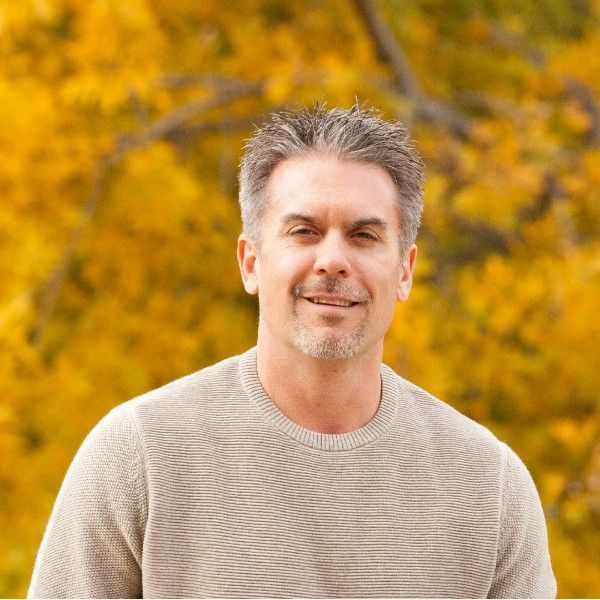 Brent Ilott
Drilling Manager at Aera Energy LLC
Brent has participated in the women's ERG events for as long as they've been open to the entire company. He has been a strong supporter and active participant in conversations in our space from executive presentations to event planning. Having a male ally on the management level lends great credibility especially when he lends his voice to the discussion.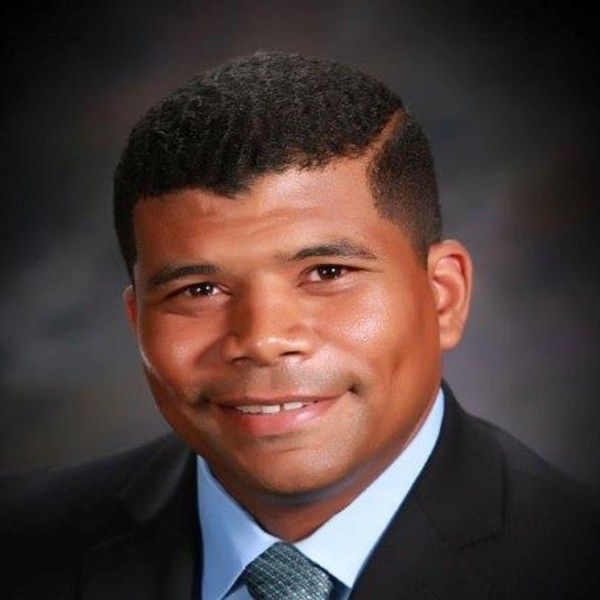 Marcus Malveaux
Global Operation Manager at Halliburton Energy Services
Brent has participated in the women's ERG events for as long as they've been open to the entire company. He has been a strong supporter and active participant in conversations in our space from executive presentations to event planning. Having a male ally on the management level lends great credibility especially when he lends his voice to the discussion.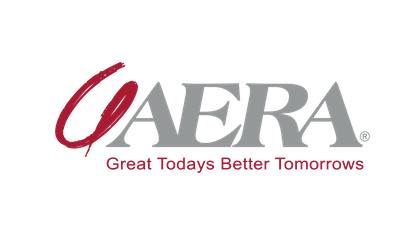 Aera Black Employee Network (ABEN)
Our ERG, Aera Black Employee Network (ABEN) strives to improve the way Black employees at Aera experience the Aera system, toenrich their Aera journey, and to leverage their skills, knowledge, and experience in the delivery of Aera's business results.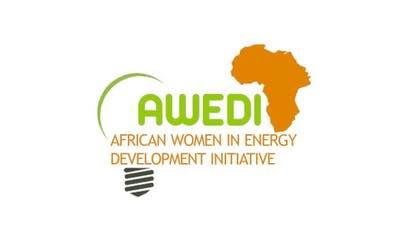 African Women in Energy Development Initiative (AWEDI)
AWEDI is the first organization focused on developing African women across the energy value chain by offering networking opportunities, professional development, mentorship, career sponsorship (acceleration) capacity building, leadership training for women at all stages of their energy careers.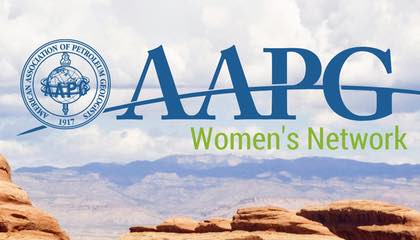 American Association of Petroleum Geologists (AAPG) Women's Network
HR Executive
The mission of AAPGWN is to make a positive difference, provide guidance, support, increase participation, and promote the advancement of women in geosciences and the Energy Industry. The vision of the AAPGWN is to lift the status of women in the petroleum geosciences such that women's issues become non-issues.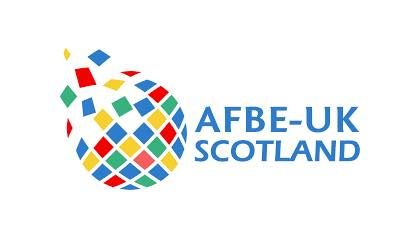 Association for Black and Minority Ethnic Engineers (AFBE-UK) Scotland
AFBE-UK promotes higher achievements in education and engineering particularly among people from black and minority ethnicity(BME) backgrounds. Their mission is to increase the number of BME Engineers who succeed professionally and support young people to explore a career in engineering.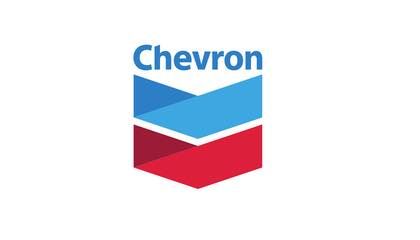 Chevron Black Employee Network (BEN)
BEN believes in empowering our members to be top performers by helping to build their brand and increase their network of influence. The organization gives employees more access to career development opportunities, mentoring, company participation, and community involvement.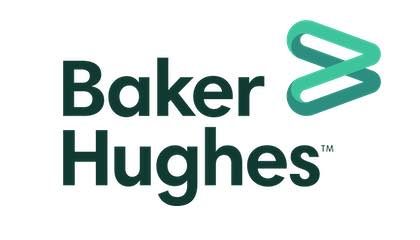 Digital Solutions North America Women in Commercial Planning Team
Baker Hughes, Digital Solutions
As a part of our ongoing efforts to elevate and educate our women in sales & commercial roles, we organize an annual event to bring everyone together to discuss relevant topics impacting our industry. This year, the topic was on Resilience as we brought together stories, tips, and tricks in both our personal and professional lives.
VIDEOS FROM THE DAY
CHECK OUT ALL THE VIDEOS FROM ON THE DAY
GRIT AWARDS DIGITAL BRAGS
CHECK OUT THE TIDBITS AND SOUND BITES