Hello to all of the working parents out there. How are you all doing? The answer that I have received to that question ranges from "Honestly, I am not doing very well" to "It's 2020".
To say that we all have a lot going on is an understatement. We have been adjusting to this "new normal" for months now. That phrase is getting old. On top of a pandemic, economic crisis, and racial injustice, we are also experiencing mother nature roaring back at us with fires in California and double hurricanes (who knew that was a thing) passing through the Gulf of Mexico. And all of this just as we enter the whirlwind of back to school with the added decisions around in-person vs. online learning. Phew! That is a lot!
And I haven't even mentioned that we are trying to contribute as valuable employees in the midst of this and carrying on with other household responsibilities. Personally, our house seems to be reacting to all the stress in the world as we have had our dishwasher go out, the kitchen sink faucet break, our washing machine break down, and a leak through a window need to be repaired.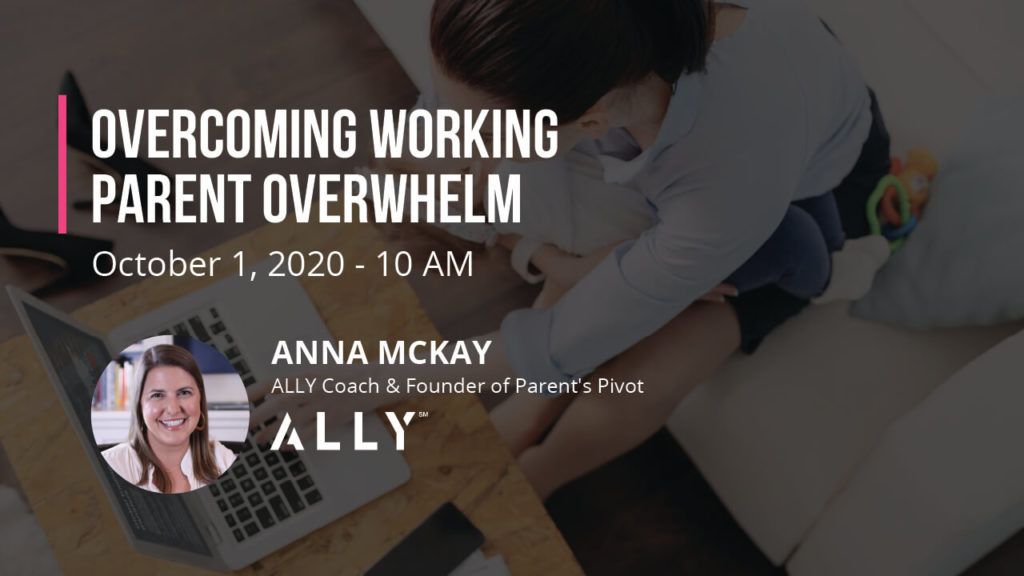 The line between work and home life has vanished. It is no wonder that article after article after article reports that mothers are struggling to manage it all.
"A survey conducted this spring by the Boston Consulting Group found that, on average, women were spending 15 hours more a week on domestic labor than men were, at 65 hours versus 50 hours, compared with a pre-Covid balance of 35 hours and 25 hours.
"That's almost two days more of a secondary job," said Matt Krentz, a managing director at BCG. "When the trade off comes and it's not sustainable, the solution often falls to the woman taking the step back."
BCG's study recommended that managers make accommodations for employees juggling caregiving duties and factor those added responsibilities into performance reviews."
It is not possible to do it all and yet if employers don't address this fact, then we are at risk of losing a significant portion of our workforce. 73% of parents say that they may have to make major changes at work as a result of children not being able to return to in person school and a lack of childcare. The cost of re-hiring and re-skilling many of these workers is huge!
What can we do to reduce parent overwhelm and decrease the likelihood of a huge talent drain?
1) Prioritize self-care first.
You have heard this over and over again, but many of us believe we can handle this. And, we don't want to show others that we can't handle it, or it doesn't apply to us because too many other people are counting on us. What does this do to our mental health? We burn out quickly. How does this impact you, your family, your work? It is not good for anyone. But how do we do prioritize self-care? We realize the cost of not implementing self-care practices.
Try a few things to figure out what helps you. Is it exercise, meditation, stretch breaks, yoga, spending quality time with loved ones, connecting with friends, journaling?
I got to a point in mid-July where I was absolutely burned out. I, like many of you, want to do an outstanding job for my clients. As an entrepreneur, I often feel that I have no one else to rely on to get things done. Having experienced burn out before, I recognized it quicker this time and realized that I am not serving anyone well if I don't serve myself. I took a week off and have been very intentional about what I add back in. Questioning if each thing will add value and only spending my time doing those that add the most value.
2) What about job sharing at work?
Is this an option at your company? It may be a way to save jobs and manage workloads among all of us who are stretched so thin. It also reduces the cost to rehire and re-skill when the economy picks back up.
3) What else can companies do?
How can companies help manage childcare? Many are offering subsidies for in-home child care, offering mental health days once a month to manage the stress for everyone, announcing firm wide no e-mail days where they set expectations for their employees to take the day off. Employee burn out is a risk for all employees not just working parents. What are your companies and organizations doing to support the mental well-being for not just parents, but all of the employees?
4) What about job sharing at home?
How can you incorporate the whole family in the household responsibilities? Can each family member have a different responsibility in the dinner process, setting the table, washing dishes, preparing the meal, and cleaning the floor and meal area? In our family, I have recently enlisted the help of our elementary aged daughters with dinner. Each of them helps me make a meal that we get from our meal delivery service once a week. It is a fun time for bonding and they are learning life skills. The intention is to ultimately hand this responsibility over to them. They are already involved in laundry and dishwasher duty. How can your family distribute some of these household tasks and the mental load that goes along with getting them done?
5) Build a support network.
It has been heartwarming to see the support that parents returning to paid work and parents working in the midst of this pandemic have experienced as a result of participating in coaching groups that I ran this summer. Through Ally, you can join our coaching group and participate with other parents working through these extremely challenging times, reduce stress, find ways to address the overwhelm, and enhance your leadership capacity. What could be possible if you had support from a group like this? How might that impact your life, your well-being, your work, and your family? You don't have to struggle through this alone.
These are unprecedented times. We cannot act like they are normal. How can Ally support you?
About Anna McKay
Anna McKay is a return to work and leadership development coach. She helps parents returning to paid work and/or blending work and life with less stress. Let's face it, these are stressful times for moms in the work place. Having a source of support to get through this time period and thrive is something that all of us could use.
Anna is a member of the ALLY faculty and holds 1 to 1 and group coaching sessions to support parents in the workplace or returning to work. Join her group coaching sessions or follow her through ALLY for more articles on parents in the workplace.