Last week, our ALLY Energy team was honored to welcome Energy Secretary Jennifer Granholm for a visit to Greentown Labs. It was just one month ago when we made Greentown Labs our new official home. And we're excited to have had the opportunity to let the Secretary know about all that ALLY is doing to contribute toward advancing the energy transition. Our CEO and her daughter Ally, were on hand to discuss the platform technology we're building to bring together jobs, learning, and an already engaged network to make the transition happen.
Fragmented job sites, training, networks, and tools to connect Americans to the energy transition isn't going to get to climate action fast enough. It's also not diverse or inclusive. ALLY is where we can all be a force for good and that means scaling ALLY to ready ourselves for the swath of opportunity to hit Q1 2022.

Katie Mehnert, CEO and Founder, ALLY ENERGY
In her first trip away from D.C., Secretary Granholm hosted a meaningful roundtable conversation, which featured panelists such as Mayor Sylvester Turner, and Representatives Sheila Jackson Lee, Al Green, Lizzie Fletcher, and Sylvia Garcia.
The entire discussion can be watched here.
Quotes from the Roundtable Discussion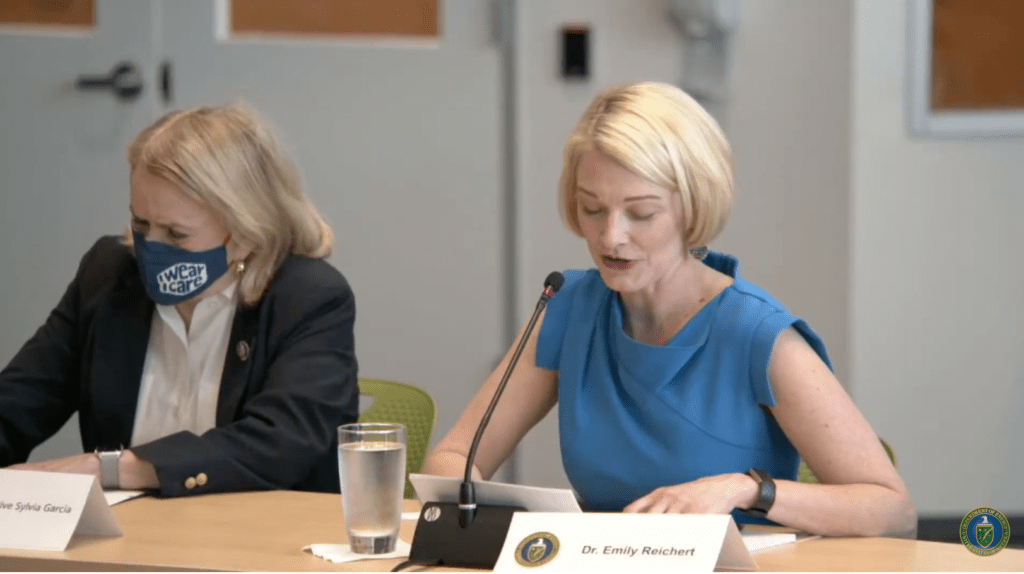 Houston is committed to leading the energy transition, both in the U.S. and globally. Houston knows how to do energy at scale and that is what's going to be necessary for the transition that we need to happen in the timeframe required to avoid the very worst impact of climate change. We all need to work together, and we need the City of Houston, the energy capital of the world, in this fight.

Emily Reichert, CEO of Greentown Labs
---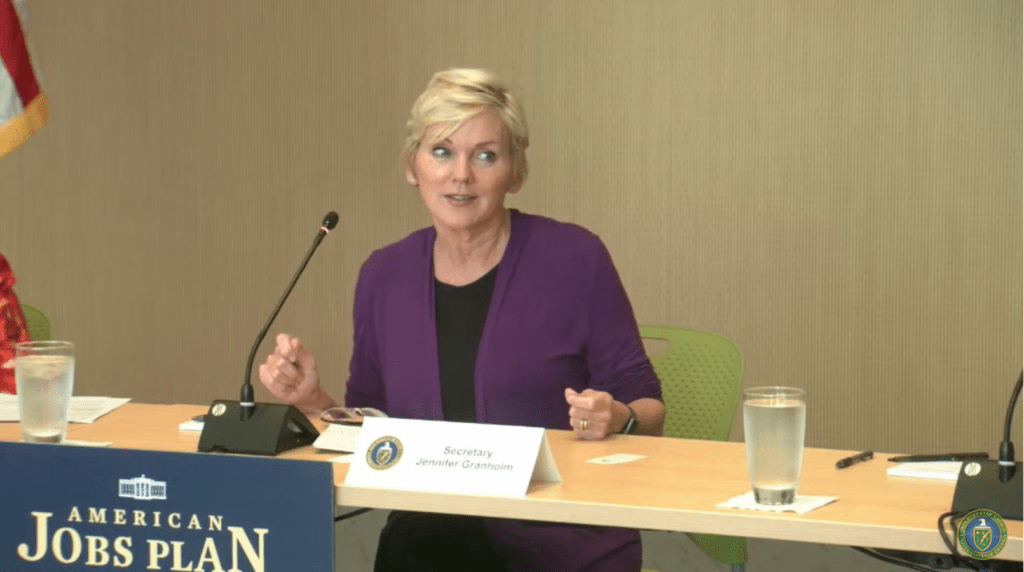 Houston is the energy capital, and as the Secretary of Energy, we want to be your partner in helping this transition.

US Secretary of Energy, Jennifer Granholm
---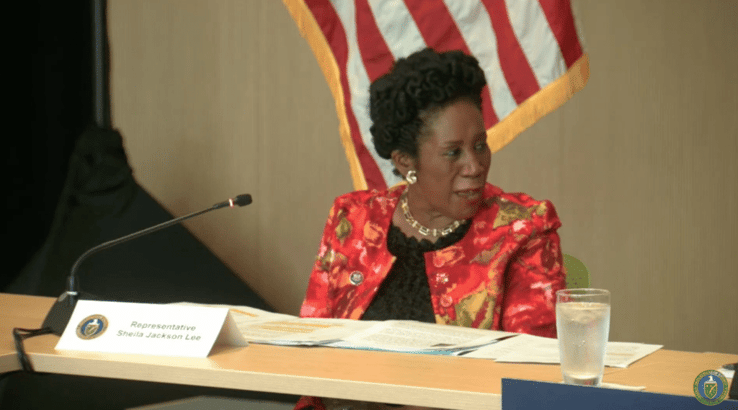 What I've tried to do...is to focus on clean drinking water, a renewed energy grid, and also recognizing the large employment base that are in our corporate energy companies today. We have to be able to walk and chew gum at the same time, we have to be able to recognize their institutionalism, if you will; but also with President Biden's vision and your vision, I can see clearly opportunities for collaboration, growth of jobs, and growth of opportunities.

US Representative Sheila Jackson Lee
---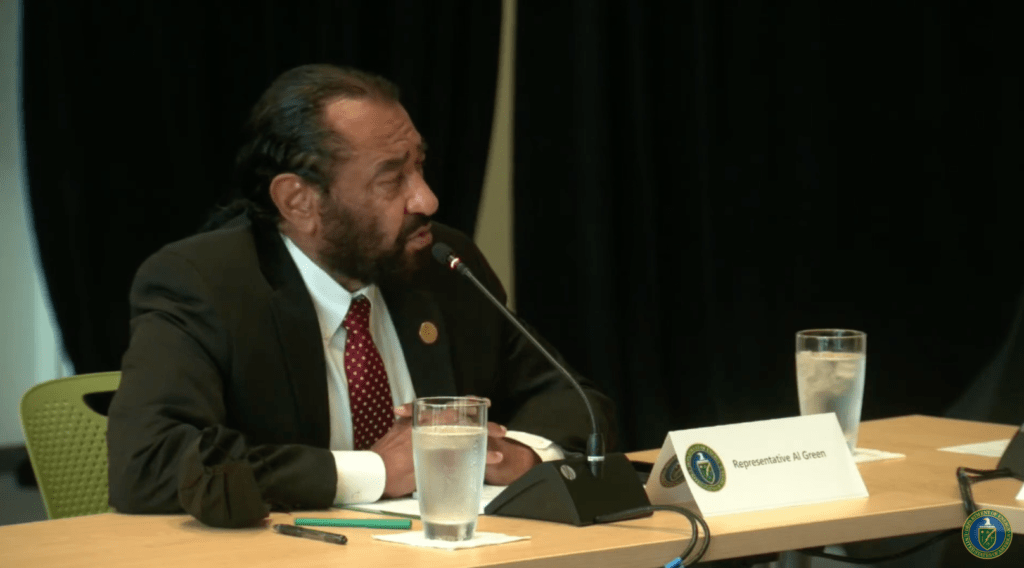 The energy sources in this country are not unlimited. And the transition has to be made. And to have an incubator in Houston, Texas that is going to lead in this process of transition is exceedingly important.

US Representative Al Green
---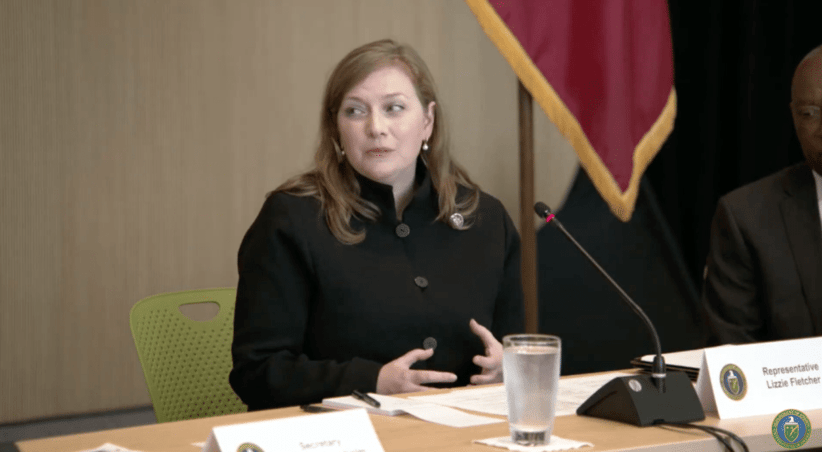 In Houston, we really are all about innovation and partnerships. I always like to say this is a welcoming community and there's no one who embodies that better than our Mayor Sylvester Turner. We feel, here, [ in Houston] that we don't really care where you come from, and we don't care when you got here -- we're just really glad you're here." -

US Representative Lizzie Fletcher
---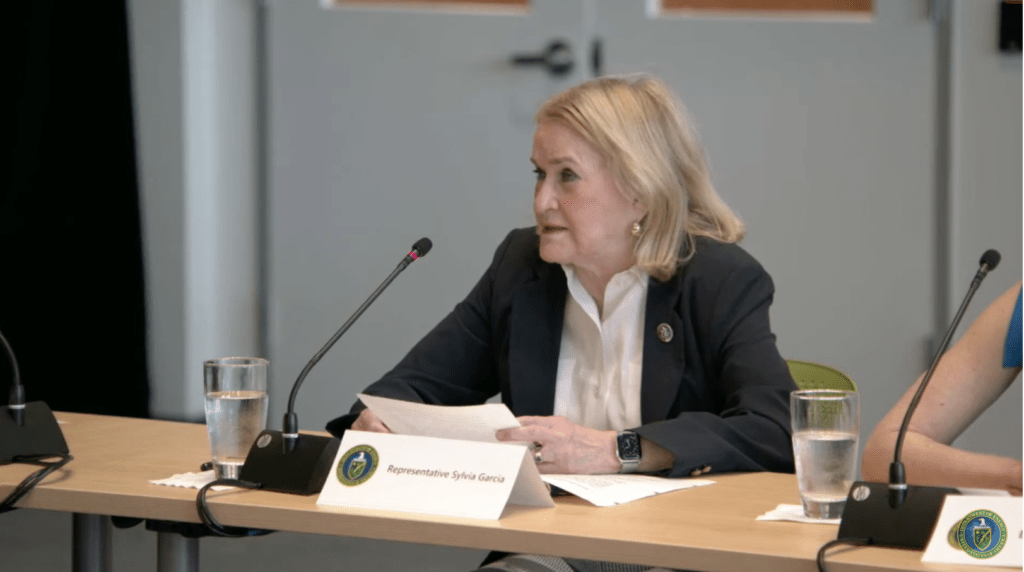 We have to ensure that we include workers at every step. It's about their jobs. It's their pensions, it's their future, it's their training, it's their families. We have to make sure that those people that work in all the plants around my district know that things are changing. They've accepted it, but they worry about whether or not they'll really, really be included.

US Representative Sylvia Garcia
---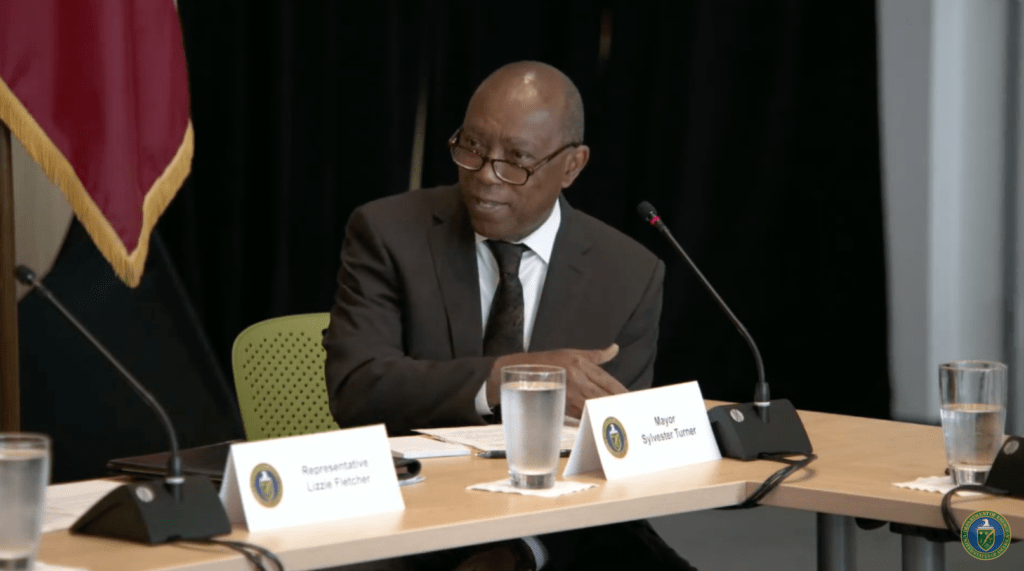 Building for yesterday is building for failure. And we have to recognize that the climate is getting warmer. This area has face four 500 year storms in the last 5 years. And so we have to do things differently and we're committed to making that happen. And quite frankly, energy transition is one of the ways that we can make a better world for all of us.

City of Houston, Mayor Sylvester Turner