We are proud to share that our friend and energy ally, Paula Glover, was recently announced as the new President of the Alliance to Save Energy. Paula is currently the President and CEO of the American Association of Blacks in Energy (AABE). She will assume her new role in January of 2021, making her the seventh President of this 43-year old Alliance.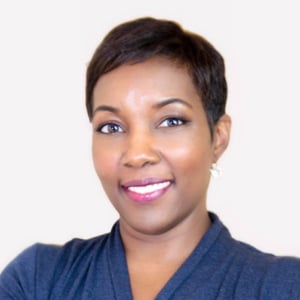 The Alliance to Save Energy was founded in 1977 as a nonprofit, bipartisan alliance of business, government, environmental and consumer leaders. Their mission is to advocate for enhanced energy productivity to achieve economic growth, a cleaner environment, and greater energy security, affordability and reliability.
"I am honored to lead this venerable organization in promoting and advancing the power of energy efficiency. In my almost three decades in this business, I have seen firsthand that energy efficiency is the critical element for growth in the energy economy. This is true today and will be even clearer in the future, and no one is doing more to make that case than the Alliance to Save Energy."

Paula Glover, President and CEO of the American Association of Blacks in Energy
A Unanimous Choice
With more than 25 years of experience in the energy industry, including 15 years in both electric and natural gas distribution companies, Paula has extensive experience working in government and regulatory affairs and economic development. She has earned recognition as an industry thought leader around diversity and inclusion, having testified before Congress about the impact of policies on underserved communities. Moreover, her work on international energy issues underscores the importance of energy to improve the quality of life for people throughout the African Continent.
It was this dedication to bettering the energy sector that made her a perfect fit for the job. Gil Quiniones, Alliance Board Chairman, said Paula was the board's unanimous choice. "Like many leaders in the utility sector, I have worked with Paula Glover for years and have consistently come away impressed with her expertise, her leadership, and her ability to bring people together", Quiniones says. "We are thrilled to have her on board and know that she will lead the Alliance to new heights in the years to come."
An Energy ALLY
'Paula is a tireless champion for energy. Her new role is perfect for all that she stands for: energy efficiency and our environment.'

Katie Mehnert, Founder and CEO of Pink Petro
Notably, the Alliance's announcement broke on Tuesday, October 13th, the same day as our 2020 GRIT Awards and Best Energy Workplaces. Paula joined us that day as a panelist for the conversation, "Allyship: A Framework for Moving Forward". We were honored to have her in attendance, as she is a true symbol of strength and leadership in our industry.
Paula has been a true friend and ally not only to energy, but to Pink Petro. We have had the privilege of hosting her at several events and are proud to partner with AABE in a mission to promote a diverse workforce for the energy transition. We are thrilled to see Paula take on this new role and know she will be a mover of change in energy efficiency.