Katie's legislative hearing did a great job representing Pink Petro, Experience Energy, women, and other underrepresented members of the energy industry. Watch her speak here: "Clean Energy Infrastructure and the Workforce to Build It".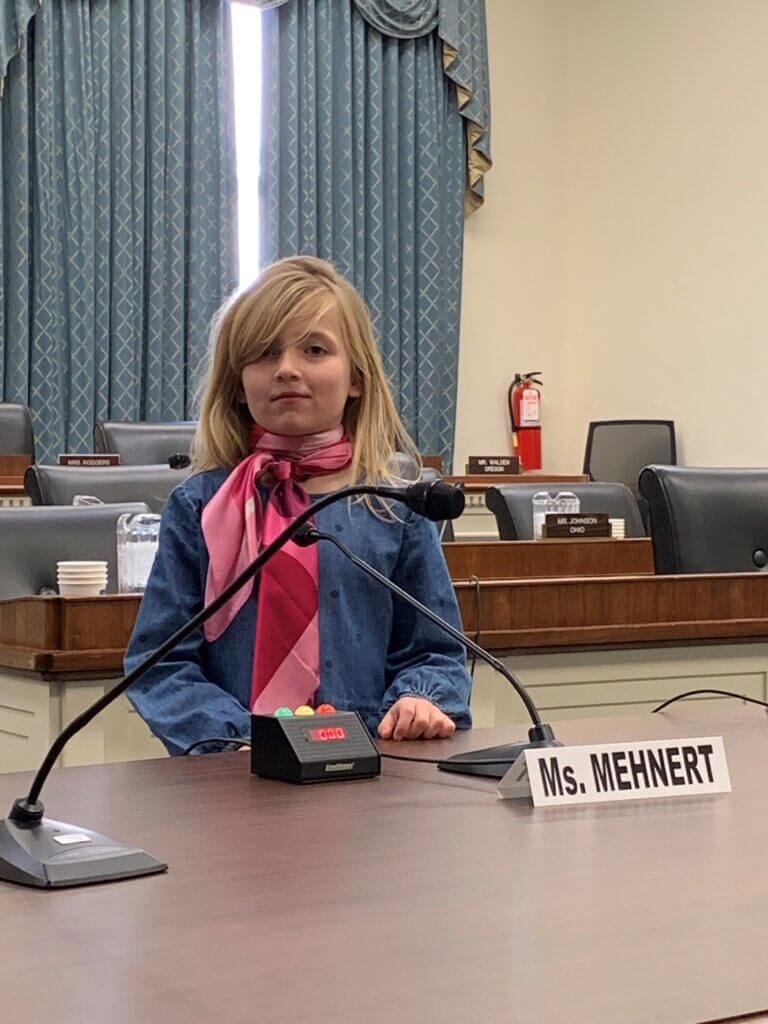 After presenting her opening remarks, which can be read HERE, members of the subcommittee asked Katie several questions, including those about inclusion, diversity, mentoring, and attracting younger generations to the industry.
Katie's 8-year-old daughter Ally had a front-row seat to democracy and her mom in action on Capitol Hill.
Representative Fred Upton, (R-MI) asked, "What is the greatest challenge facing women?" Katie said, "Visibility is number one." She encourages us to ask questions.
While the tech industry is very attractive, "Energy drives tech". Additionally, "The population-at-large doesn't understand what it takes to get energy to our doorsteps."
Representative, Cathy McMorris Rodgers (R-WA), asked Katie for advice on attracting more women to traditionally male-dominated industries, especially in rural areas.
"Engagement is key," according to Katie. "We need to have more face-to-face conversations and use social media to its full potential."
Next week we'll get our "shift together" at the HERWorld Energy Forum and celebrate four years since Pink Petro launched. We have an impressive lineup of industry speakers and external thought leaders. Katie will recap today's hearing during her welcome address at the forum.