An online community for women in energy
By Hilary Burns, Bizwomen Reporter
Originally published in Bizwomen, Houston Business Journal
A new online community to support women in the energy industry launches today. Its name? Pink Petro.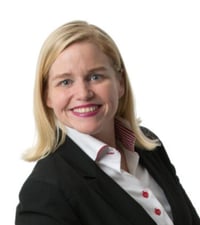 Pink Petro is a for-profit venture founded by Katie Mehnert, who has worked for BP (NYSE: BP) and Shell Oil Co (NYSE: RSDA). Its goal is to provide career resources and support for women working in the energy industry, who are still very much a minority.
Elevating women's voices
"We have created Pink Petro to elevate the much-needed voice of women in energy globally."

Katie Mehnert, CEO and founder of Pink Petro
Mehnert said in a statement. "In light of the market downturn, the time to fight for the future of our industry is now. Our for-purpose community will help women seize career opportunities and get them exactly where they should be: leading the fight to solve today's energy challenges."
The Houston Business Journal (a Bizwomen sister publication) reported in August that energy companies were jumping on board to support Pink Petro. The energy sector is in need of talent, and much of the industry's future workforce will be women and minorities.
Right now, Pink Petro is sponsored by Halliburton (NYSE: HAL) and Shell (NYSE: RDS.A), and according to Pink Petro, more energy companies are interested. The company declined to disclose the amount invested by Shell and Halliburton in an email to Bizwomen.
Pink Petro is a membership community, with individual fees starting at $50 a year. Those who pay to join can then post questions, share advice, join groups, connect to coaches and follow thought leaders.
Pink Petro reported that women are already signing up to become members. The online community went through a beta test before Tuesday's official launch.
Stay tuned for a more in-depth story on Mehnert and Pink Petro coming later this week.