Friday, August 26th not only marked the 5th anniversary of Hurricane Harvey, but a group of citizens and energy citizens gathered to honor Mayor Sylvester Turner for his GRIT. Designated as the first GRIT Lifetime Achievement Award, Turner was honored in a packed ballroom at the Junior League of Houston.
PHOTO ALBUM - Courtesy of the City of Houston
"Mayor Turner has given out thousands of proclamations. This was the first proclamation we wanted to bestow upon him," says Katie Mehnert, CEO and Founder of ALLY. "He's most worthy and is a shining example of GRIT."
Mayor Pro-Tem, Dave Martin, and Climate Ambassador, Carol Smith with CEER, the Coalition for Environment, Equity and Resilience did the honors of reading the proclamation and declaring Mayor Sylvester Turner Day.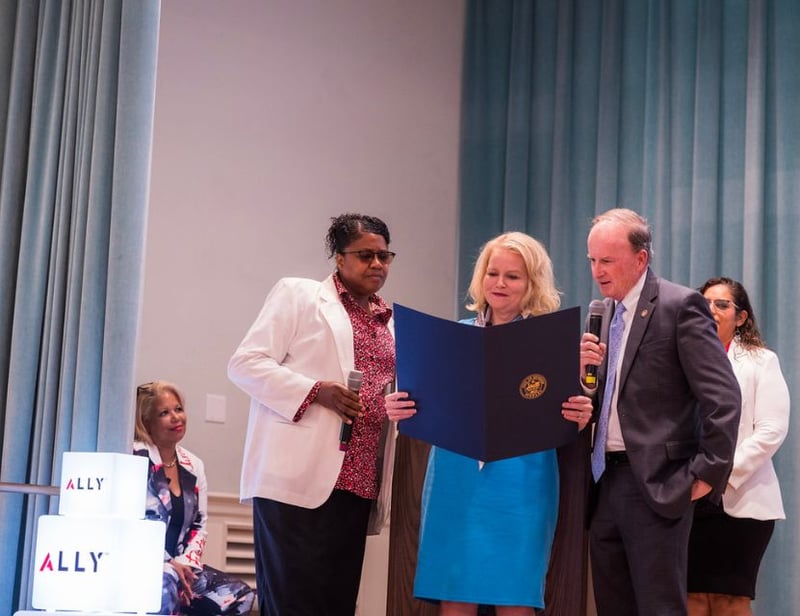 Since taking office, Mayor Turner has expertly managed significant challenges facing the nation's fourth-largest city, including budget deficits, homelessness, and natural disasters such as Hurricane Harvey having overseen seven federally declared disasters in nearly 8 years. He is currently leading Houston's response to the COVID-19 global pandemic. Amid national unrest and calls for improving the community and police relations, the mayor signed an executive order restricting the use of force and created a Task Force on Policing Reforms.
Operating within the city's fiscal constraints, Mayor Turner has passed five balanced budgets. He also oversaw Houston's remarkable rebound from Hurricane Harvey, championed historic pension reform, cheered on the 2017 and 2019 World Series Houston Astros, and hosted a successful Super Bowl LI.
In February 2022, Mayor Turner released his One Safe Houston initiative to combat the increase in violence resulting from the pandemic, domestic violence, mental illness, and the proliferation of guns on the street.
Mayor Turner's signature priorities include Complete Communities, an initiative designed to revitalize and improve Houston's most under-served neighborhoods by partnering with local stakeholders to leverage resources to create a more equitable and prosperous city for all Houstonians. He also created the Hire Houston Youth program to provide jobs and internship opportunities for thousands of young people each year. He has forged public-private partnerships to improve neighborhood parks and expand Houston's technology and innovation footprint.
Mayor Turner also launched Houston's first Climate Action Plan with the region and industry leaders to reduce greenhouse gas emissions, meet the Paris Agreement goal of carbon neutrality by 2050, and lead the global energy transition.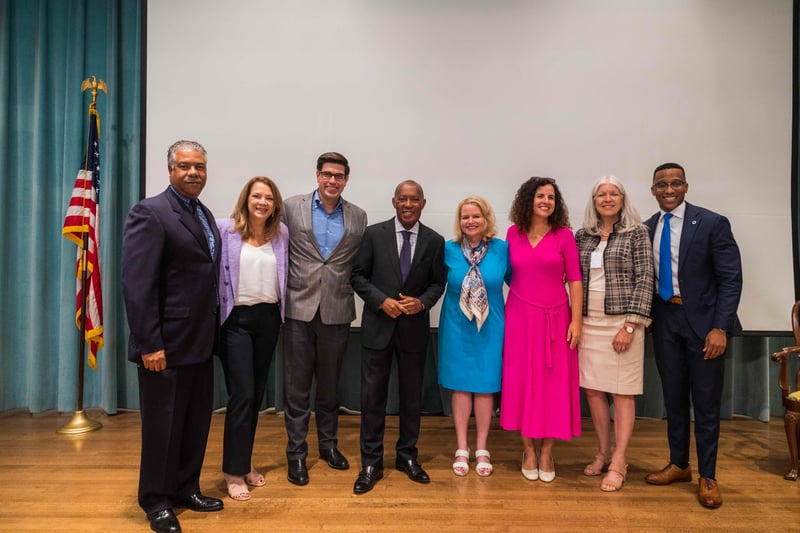 ALLY Energy thanks Shell and Sunnova Energy for underwriting the Resilience/Just Transition Lunch honoring Mayor Turner.