FOUND/LA + LACI Women in Cleantech Coffee Meetup: Growing Your Team - How to Integrate DEI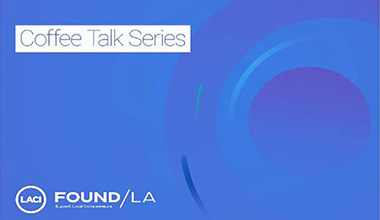 Women in Cleantech's six-part FOUND/LA + LACI: Coffee Talks Event Series will run from May – September 2022. This thought leadership series provides women founders with actionable resources and a supportive community to help their businesses thrive. Each session takes place in local women-owned coffee shops (Covid restrictions permitting), covers critical topics facing women entrepreneurs, and engages both the FOUND/LA and LACI communities.
Watch video recordings and explore takeaways from past sessions here.
Event Details
26 August, 2022
10:00 AM
In Person
---
Share This Event