GRIT Awards & Best Energy Workplaces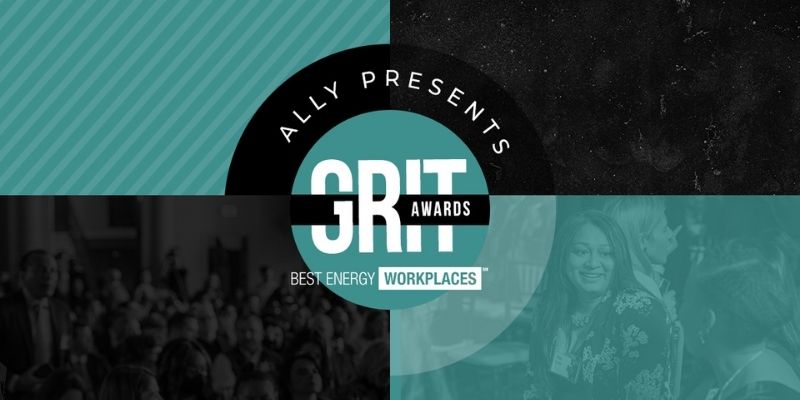 ALLY Energy is on a mission to find the difference-makers who are making an impact on energy, sustainability, and climate. We honor the energy industry's brightest and grittiest talent who contribute to their companies, the energy industry, and their communities. Our awards program recognizes individuals, students, and for-profit and nonprofit organizations that have demonstrated (GRIT) growth, resilience, innovation, and talent with a focus on driving a (JEDI) just, equitable, diverse, and inclusive culture. Best Energy Workplaces℠ give recognition to outstanding energy and climate technology employers.
REGISTER HERE | SPONSORSHIP HERE
Applications and nominations are now open. Click here to begin the process.
Here are all of the direct links
TIMELINE & PROCESS FOR SELECTION
Nominations and applications open May 30.

Applications are due by

August 12, 2023 11:59 PM

This is the last call for nominees to get their applications in for judging.

Selection & Announcement of Finalists (August 14 - 28, 2023)
Finalists are revealed on or before

Friday,

September 15, 2023.

We celebrate finalists via press release and live at our

Pre-GRIT Finalist Brunch. (NEW to 2023)
Winners will be announced LIVE and honored on

October 26, 2023, in person and online at the GRIT Awards.
Event Details
26 October, 2023
9:00 AM
In Person / Online
Open to the Public
---
Share This Event