Investor Speaker Series: Both sides of the coin with Greentown Labs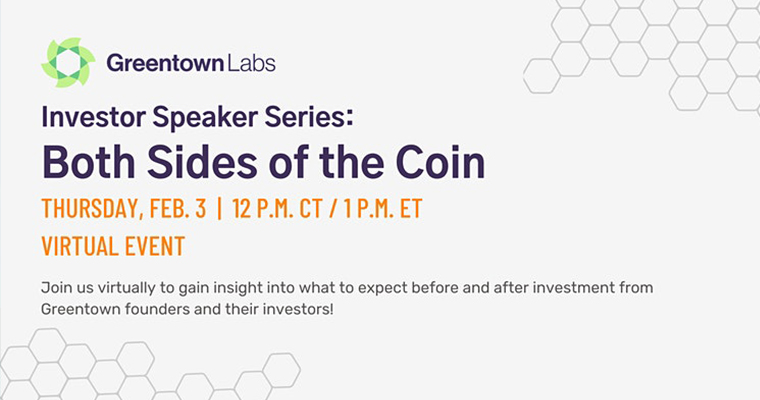 In the first installment of the Investor Speaker Series in 2022, we'll sit down with two Greentown founders and their investors as they talk about their experiences working together before, during, and after an equity investment was made in the company. Attendees will get a behind-the-scenes look at one of the most important relationships in a startup's journey and what best practices both founders and investors can follow to keep things moving smoothly.
Speakers to be announced shortly!
Event Details
3 February, 2022
12:00 PM CST
Online
---
Share This Event