Five Day Spanish Mountain Retreat with LCA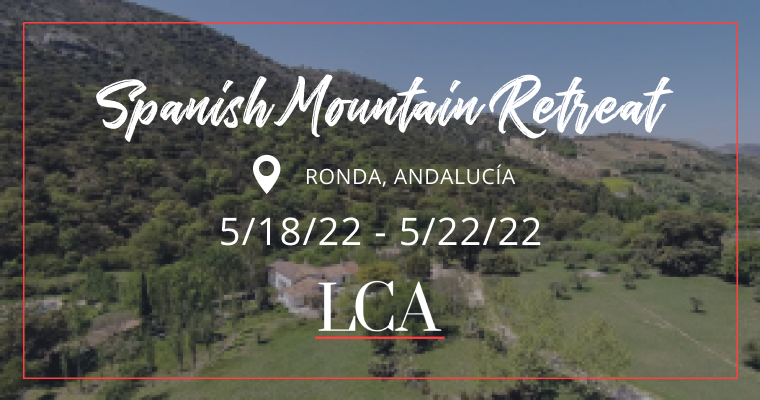 A five day luxury getaway in the enchanting Ronda valley. La Cazalla de Ronda is a beautiful traditional Andalusían finca set in one of the most beautiful places in the Serrania de Ronda. From its quiet entrance just outside the old town of Ronda, to the comfortable and luxurious rooms, to the beautiful pool nestled in the the ancient, oak-forested hills and dramatic cliffs of the Tajo Del Abanico, this is the ultimate Spanish Mountain escape.
Connect with a nourishing new soul tribe and experience daily yoga, meditation and workshops and fresh local catering, all while resting your head in the perfect blend of luxury and traditional Spanish accommodation. Relax in the breathtaking pool, walk through the ancient Mediterranean forest, join a "Wild Food" herbalist workshop, treat yourself to a outdoor massage, and take the time to truly rest and restore, body, mind, and soul.
Event Details
18 May, 2022
In Person
Open to the Public
---
Share This Event