Low Carbon Hydrogen Accelerator Kickoff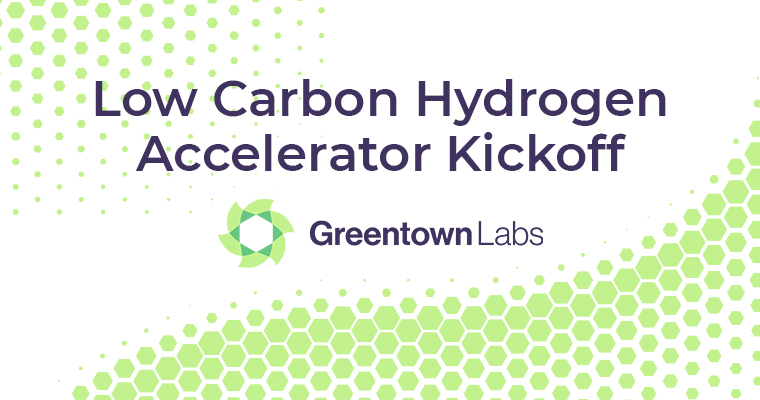 Join us on Thursday, April 7 to celebrate the kickoff of the Low-Carbon Hydrogen Accelerator, a first of its kind startup accelerator focused on advancing innovations that are key to enabling a low-carbon hydrogen economy in partnership with EPRI, Shell, the City of Houston, Greentown Labs and the Urban Future Lab at NYU Tandon School of Engineering.
Together with Greentown Labs and the NYU Urban Future Lab, EPRI and Shell recognize the need to accelerate the development and commercialization of low-carbon technologies required to enable economy-wide decarbonization. As leaders in the utilities and energy industries, respectively, with domain expertise, R&D facilities, and access to global customers, EPRI and Shell are uniquely positioned to lead this transformation in partnership with startups innovating at the cutting edge of low-carbon hydrogen.
The Low-Carbon Hydrogen Accelerator will provide startups a structured platform to explore partnership outcomes with EPRI and Shell. In the process, it will connect them with experts, resources, and programming that will help them achieve their commercial and technical milestones.
AGENDA
5:30 – 5:45pm CT: Welcome and Opening Remarks from Greentown Labs and Urban Future Lab
5:45 – 6:40pm CT: Panel: Combining Cross Industry Partnerships with Start-up Engagements in Accelerating the Energy Transition
6:40 – 7:05pm CT: Lightning Pitches
7:05 – 7:15pm CT: Remarks from the City of Houston
7:15 – 8:00pm CT: Networking Reception (in-person only)
REGISTER NOW
Questions? Reach out to Greentown Labs' Senior Manager of Events, Jill Kirkpatrick at jill@greentownlabs.com.
Event Details
7 April, 2022
5:30 PM CST
Online / In Person
---
Share This Event