Energy Workforce of the Future Summit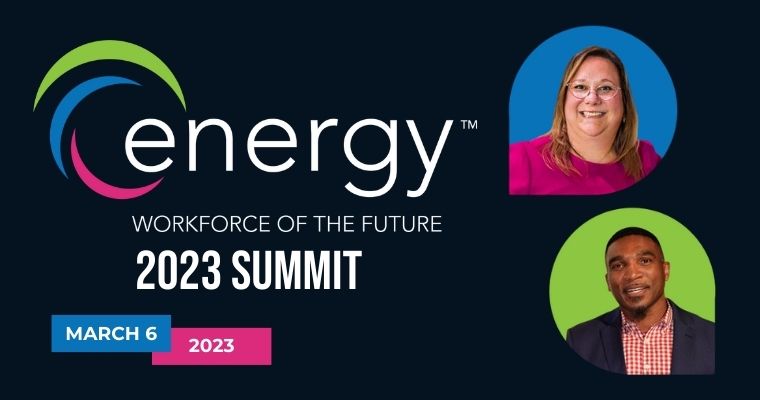 5th Annual Summit: Moving Energy Forward for a Just Transition & Transformation: Pre-COVID-19, ALLY Energy convened 80 companies, affinity networks, associations, and schools across the spectrum to discuss the future of the industry's workforce and the need to prepare for the multi-decade energy transition ahead of the industry. We landed on four guiding principles:
Attraction

–

We will invest in energy literacy and develop an Industry Value Proposition. To remain competitive, America must shore up its human capital infrastructure

Retention

–

We will prepare the workforce for the energy transition. Companies, academia, and the public sector will define pathways and skills.

Culture

– We will develop an inclusive and sustainable workforce. We'll work together to build a welcoming culture into the industry.

Community

– We will share best practices across the energy industry with the recognition that together we move faster, and will go further.
The utility of a "just transition" lens has come into sharper focus. The COVID-19 pandemic has highlighted the importance of transitioning the energy economy, and the need for unprecedented collaboration on technology, policy, capital, and workforce. The Energy Workforce of the Future™ (EWOTF) is an initiative to make this happen. It is a guiding strategy that will enable a lower carbon and more sustainable future through workforce development strategies across oil and gas, power and utilities, renewables, and climate technology. At this year's summit, we'll unveil the Energy Workforce Outlook study.
SPONSOR THE EVENT / GET TABLES
Confirmed speakers
Christine Todd Whitman, Co-Chair of The Forward Party, Former Administrator of the US EPA, and former Governor of New Jersey
Dr. Vanessa Chan, Chief Commercialization Officer, US DOE
Katie Mehnert, CEO of ALLY Energy
Regina Mayor, Global Energy Partner, KPMG
Claire Johnson, COO, Fermatta Energy, and Advisor
Paula Glover, President, Alliance to Save Energy and Board Member of Talos Energy
Kevin Taylor, Interim CEO and CFO of Greentown Labs
Dr. Jennifer Holmgren, CEO of Lanzatech
Trevor Best, CEO of Syzygy Plasmonics
Amy Henry, CEO and Co-Founder, Eunike Ventures
Shalena Shaheed, Recruitment Director, NES Fircroft
Fred Navarre, Director of Engagement, ALLY Energy
Event Details
6 March, 2023
8:00 AM
In Person / Online
Open to the Public
---
Share This Event