On this episode of the Voices of Energy podcast, host Katie Mehnert, is joined by guest Shelby Breger, a Stanford alum who started in consulting and is now the Head of Finance and Operations at Via Separations, a climate tech startup focused on eliminating the energy use in industrial manufacturing. Katie kicks off the episode with a round of rapid fire questions for Shelby to break the ice before getting into her background and her unconventional route to climate-tech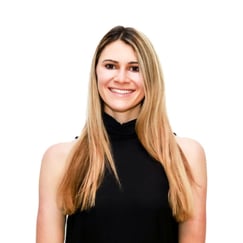 A roundabout way to climate-tech (3:18)
Katie first touches a bit on Shelby's career background and education. Among other positions Shelby held prior to her role at Via Separations, she worked for the Bill and Melinda Gates Foundation. She shares about her experience there and her ability to make a direct impact on poverty alleviation and global development. This ultimately became the source of her passion to make a bigger impact on the world around her through R&D and climate-tech. She then tells the story of how she ended up in her current position. Her background in business and economics got her interested in private investment as being a force for good in the world and the pivotal moment that the energy sector is facing excited her, leading her to Via Separations. Shelby outlines some of the work Via Separations is currently performing in process intensification.
About Via Separations (7:25)
Via Separations brings to the market a first of its kind membrane-based filtration system. Listen as Shelby breaks down how exactly the innovation performs and operates. Shelby's interest in energy conservation began during childhood thanks to her parents' subtle influence. She speaks of how being environmentally conscious can also be economical. How can we do more with what we have? We then hear about trends among investors investing in climate technology. Shelby shares her excitement in anticipating how these climate tech companies could lead the future.
Wrapping up (16:00)
To conclude the episode, Katie asks Shelby a few more personal questions, starting with "what is your why"? Shelby tells us that hers is the mission to offer the same quality of life that she was privileged enough to have to as many people as possible through innovation and tech. Shelby also tells Katie about a female role model that helped her get to where she is today and has been a constant mentor shaping her life and career. Finally, Katie asks Shelby to share some advice to the next generation of kids and students interested in energy. She says - go for it! There are several different entry points into this industry and the future of energy has so much to offer.