Welcome to ALLY Energy's Voices of Energy podcast with host Katie Mehnert, where she has conversations with the professionals driving the energy industry. Discover the actionable strategies that will drive this industry into a new era. Today's episode is part of our Female Execs of Climate-Tech series, where we're joined by Julie Angus, bestselling author, and CEO and cofounder of Open Ocean Robotics, a marine robotics and data analytics company.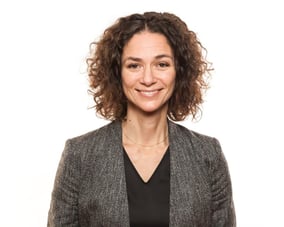 Rowing across the Atlantic (04:30)
In 2005, Julie and her husband spent five months rowing from mainland Europe to North America. She explains immersion and intimacy experienced during this time and how it led to Open Ocean Robotics. She realized that 80% of the oceans are unexplored, unmapped and ultimately not understood. And autonomous, robotic boats provide a safe and affordable way to explore the unexplored territories of the ocean.
What is ocean roaming data? (07:00)
Then, Julie explains that the boats are solar powered with various sensors dictating their measurements. She gives insight into the company's previous projects and areas of research, such as ocean floor mapping and offshore wind monitoring. Julie believes the oceans' potentials aren't yet fully realized in decarbonization. The blue economy is one of the fastest growing economies, and she breaks down a few of the ways the ocean can be utilized to improve our climate.
Joining Greentown Labs (11:13)
Next, Julie and Katie discuss Open Ocean Robotics' membership with Greentown Labs, the largest clean-tech start-up incubator in North America. Julie is excited to leverage the resources and community available through Greentown to grow and strengthen her company.
Closing insights for the next generation (12:37)
As the episode draws to a close, Julie shares what motivates her everyday, like her drive to explore - not just the ocean, but business too - and how her work can make an impact on society and the environment. She also shares how her mentors have shaped her, and their individual impact on her career and entrepreneurial success. Finally, she offers advice for younger generations wanting to enter the sustainability and climate technology industries - EMBRACE IT. The future is moving toward big data and opportunity lies ahead for software engineers, tech people, and thought leaders to get into energy and play a big role in developing a sustainable planet.