Goldman Sachs has a 10,000 Small Businesses program that you might want to check out, if you need support with growing or pivoting your business.
The deadline to apply is today January 25, 2021. And if you're accepted, there are zero costs involved. It's a free opportunity to learn everything you can to take your business to the next level.
If you are accepted, the program will start in Summer 2021. Applicants must be a primary owner or co-owner of the applying business, with revenue of at least $75,000 in the most recent fiscal year. You have to have at least two employees (including yourself), and have been in operation for at least two years.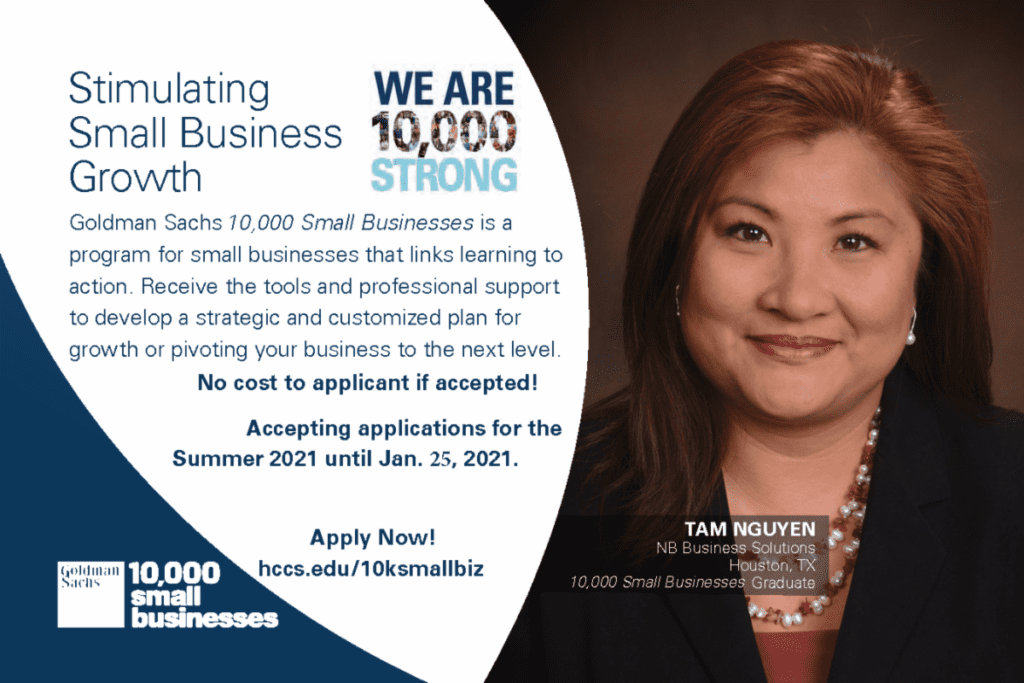 If you want to jump on this opportunity, head on over here to apply.