In this episode of the Voices of Energy podcast, host Katie Mehnert introduces guest, Anna Dai, co-founder and CEO of Varea Energy, a clean energy startup using data collection to eliminate waste and optimize industrial and commercial operations. The episode begins with Anna answering Katie's rapid fire questions, including the hobby she picked up in quarantine, a skill she wishes she could pick up, and the person she'd most like to meet.
How time abroad inspired Varea Energy (4:45)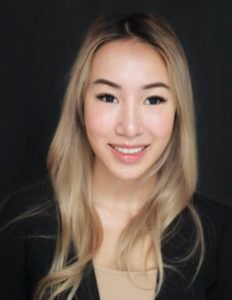 Anna Dai, Co-Founder/CEO of Varea Energy
Katie next asks Anna about her time abroad. After graduating college at the University of Texas at Austin, Anna departed for Amsterdam, and she describes the culture shock of moving from Texas to Amsterdam. Everything in Amsterdam worked on public transportation, all taxis were electric, and recycling was more of a norm than what she'd previously experienced. This got her interested in policy and the Paris Agreement. It made her want to build a platform that showed everyone what technologies and policies everyone else in the world was using to keep sustainable. Why couldn't that be us?
Rooting out inefficiencies in big business (8:39)
Varea worked with facilities on engineering turn-key projects, and now they're working on a software to collect utility data and keep facilities healthy. Anna's advice to the energy industry is to remember you're in a bubble. Getting companies to switch their software and practices isn't easy, it takes talking to them and understanding their needs. These conversations are important because a lot of these slow to change, big companies have a large carbon footprint, and helping them become more efficient is vital to the energy transition.
Welcome to Greentown Houston (14:55)
Katie and Anna bond over ALLY and Varea's membership with the new Greentown Labs Houston location. Anna explains that her company came from another start-up accelerator in a non-environmental field, but that she felt the accelerator was too focused on revenue rather than impact. This is when she discovered Greentown Labs and heard of their new Houston expansion. Both Katie and Anna share their excitement for the climate-tech and renewable innovation coming to the energy capital of the world.
Anna's why, role models, and thoughts on the future of climate careers (17:02)
Katie then asks Anna what her "why" is in the energy space. Anna explains that while she likes media tech, she also knew she wanted to do something with a large impact. She went to Amsterdam and realized how seriously other countries were taking the environmental crisis and wanted to bring that urgency and importance home to Houston where she could help America's energy transition. She cites Greta Thunberg as a big role model for women in energy, and hopes that future generations of those in climate careers remember that the world can change at any moment.
Thanks for tuning in to this episode of the Voices of Energy podcast! To download this episode or hear more, listen on Apple, Spotify, Google, Stitcher, or TuneIn.