Last week ALLY Energy was proud to host the US Department of Energy to meet with various stakeholders in academia, business, and the community at large. The Department of Energy's Office of Economic Impact and Diversity (ED) is leading the way for a just transition to a new energy system.
Business roundtables at Lonestar College
DOE staff attended a discussion at Lone Star College about minority business opportunities and shared more about the Biden Justice 40 initiative, and the Energy Justice Dashboard. The Dashboard helps DOE to better understand how the Department's funding and investments are distributed to overburdened and underserved communities that have been left behind and unheard for too long.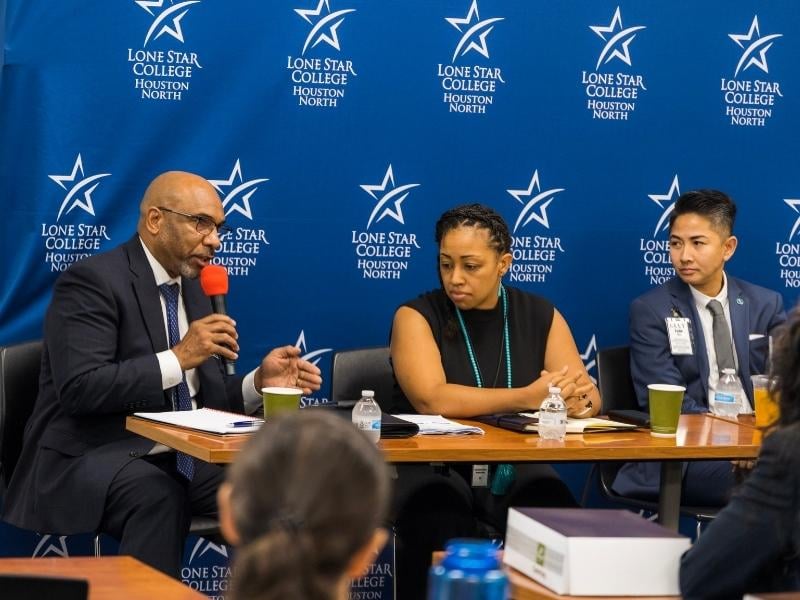 Complete communities: projects in action
The delegation also visited the Bethune Empowerment Center project in Acres Homes, which will provide Houstonians with access to quality services and amenities, including job training, apprenticeships, skill-building services, small business resources, co-working spaces, and business incubators. The Acres Homes community is one of several in Houston under revitalization under the Complete Communities initiative.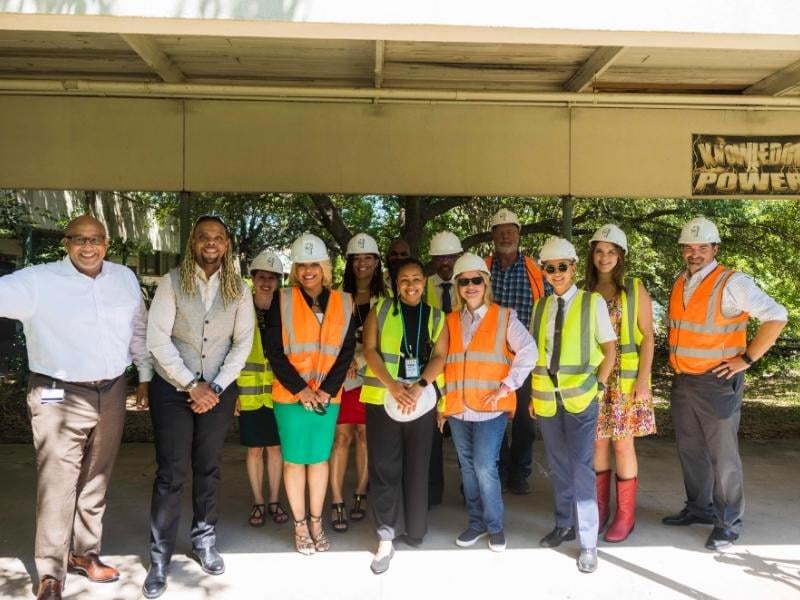 Energy 2.0 and Clean Energy Jobs
The team spent time at Greentown Labs with entrepreneurs and Energy 2.0 companies and spoke at the Upskill Houston Clean Energy Jobs forum to elevate its new Clean Energy Corps.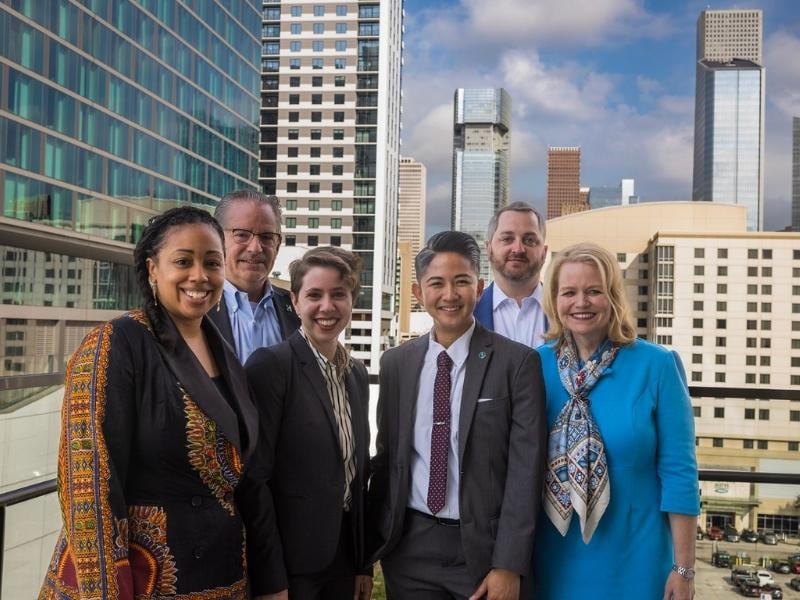 L to R: Shalaya Morissette, Peter Beard, Yasmin Jacoby, Lady Idos, Bryant Black at the Greater Houston Partnership Tower.
A Just Transition
The DOE also helped ALLY Energy celebrate the launch of the Rational Middle: Just Energy Transition film along with honoring Mayor Sylvester Turner with the first-ever Lifetime Achievement GRIT Award and participated in a discussion with John Berger, Sunnova Energy CEO, and Gretchen Watkins, President of Shell USA on the environment, equity, and justice.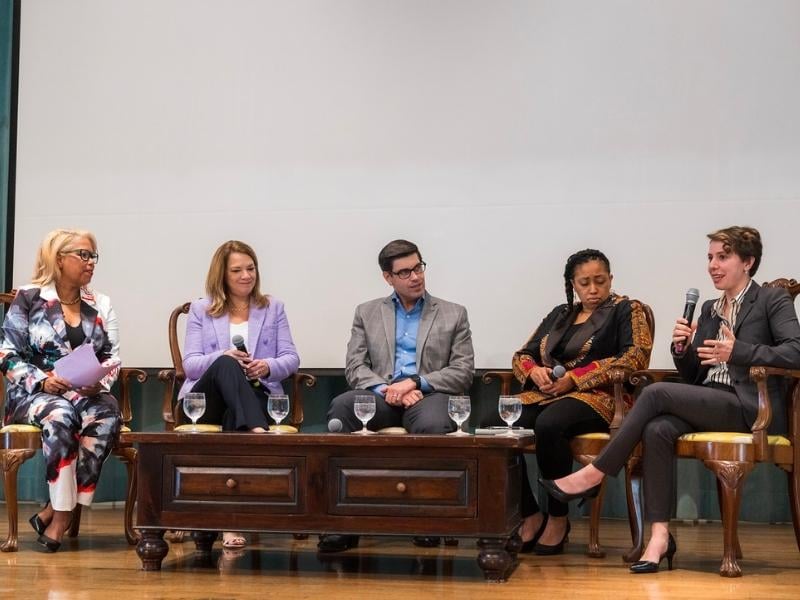 L to R: Catherine Flowers, Energy Well Texas, Gretchen Watkins, Shell USA, John Berger, Sunnova Energy, Shalaya Morisette, and Yasmin Jacoby, US Department of Energy at the Junior League of Houston.
Special thanks
The DOE team had an opportunity to ride across Houston in a hybrid Metro bus and Tesla X fleet car. ALLY Energy thanks to Bryan Carroll with Metro Houston, Casey Brown with EVOLVE Houston, and Mandeep Patel with Electrip for clean transportation support.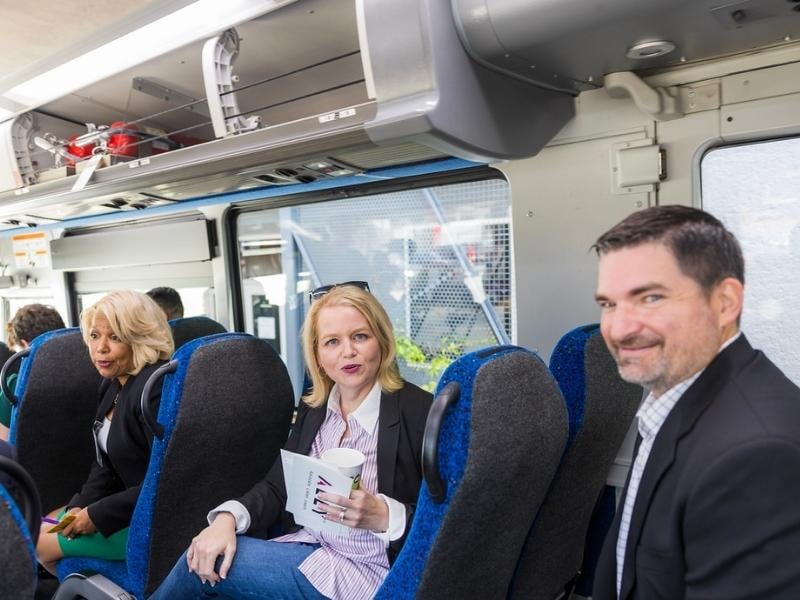 L to R: Catherine Flowers, Energy Well Texas, Katie Mehnert, ALLY Energy, Bryan Carroll, Metro Houston on the bus to Acres Homes community.